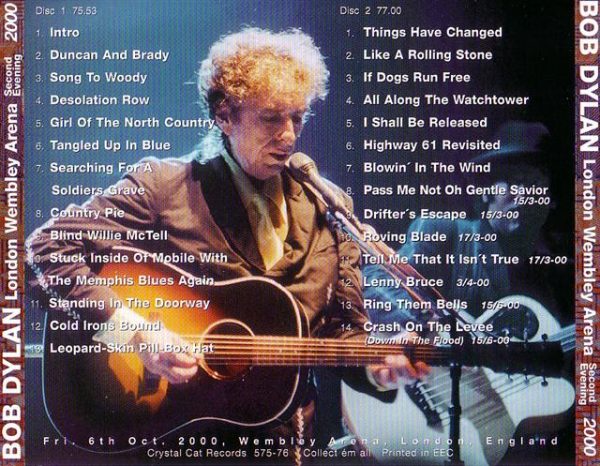 Never Ending Tour 2000

Start date
March 10, 2000
End date
November 19, 2000
Legs
5
No. of shows
75 in North America
37 in Europe
112 in Total
The year 2000 is regarded by many bobcats to be among the best N.E.T. years.
The year kicked-off with 2 great shows @ Anaheim, California on March 10. The early show featured 2 live debuts; Tell Me That It Isn't True and Things Have Changed.
Sun Theatre
Anaheim, California
10 March 2000
Early show
Bob Dylan (vocal & guitar)
Charlie Sexton (guitar)
Larry Campbell (guitar, mandolin, pedal steel guitar & electric slide guitar)
Tony Garnier (bass)
David Kemper (drums & percussion)
Tell Me That It Isn't True
Continue reading

"Bob Dylan: 5 Brilliant live performances from the year 2000"