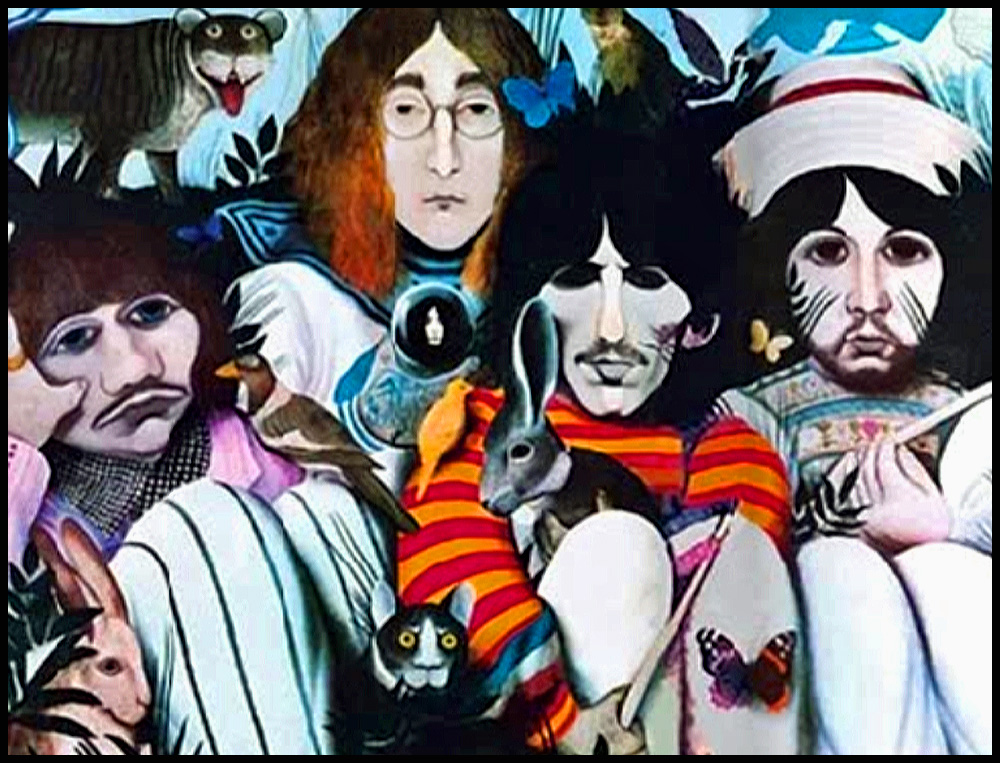 Sour Milk Sea was written by George Harrison during the Beatles' stay in Rishikesh, India, and given to Jackie Lomax to help launch Apple Records. The recording is a rarity among non-Beatles songs since it features three members of the band – Harrison, who also produced the track, Ringo Starr and Paul McCartney, the song also includes musical contributions from Eric Clapton and session pianist Nicky Hopkins, and was the first of many Harrison productions for artists signed to the Beatles' record label.
"..it's based on Vishvasara Tantra, from Tantric art. 'What is here is elsewhere, what is not here is nowhere'. It's a picture, and the picture is called 'Sour Milk Sea' – Kalladadi Samudra in Sanskrit. I used Sour Milk Sea as the idea of – if you're in the shit, don't go around moaning about it: do something about it"
– George Harrison (I, me, mine, august 1980)
George Harrison wrote "Sour Milk Sea" to promote Transcendental Meditation, which the Beatles had been studying in Rishikesh with Maharishi Mahesh Yogi. In the lyrics, Harrison espouses meditation as a remedy for worldly cares. The group recorded a demo of the song while considering material for their 1968 double album, The Beatles (also known as "the White Album"). The Demo is part of the so called Esher recordings (also called the Kinfauns tapes). This version has now been officially released on the 50th anniversary box-set of The White Album.
The Esher-version:

Continue reading "The Story of the unreleased Sour Milk Sea by The Beatles" →