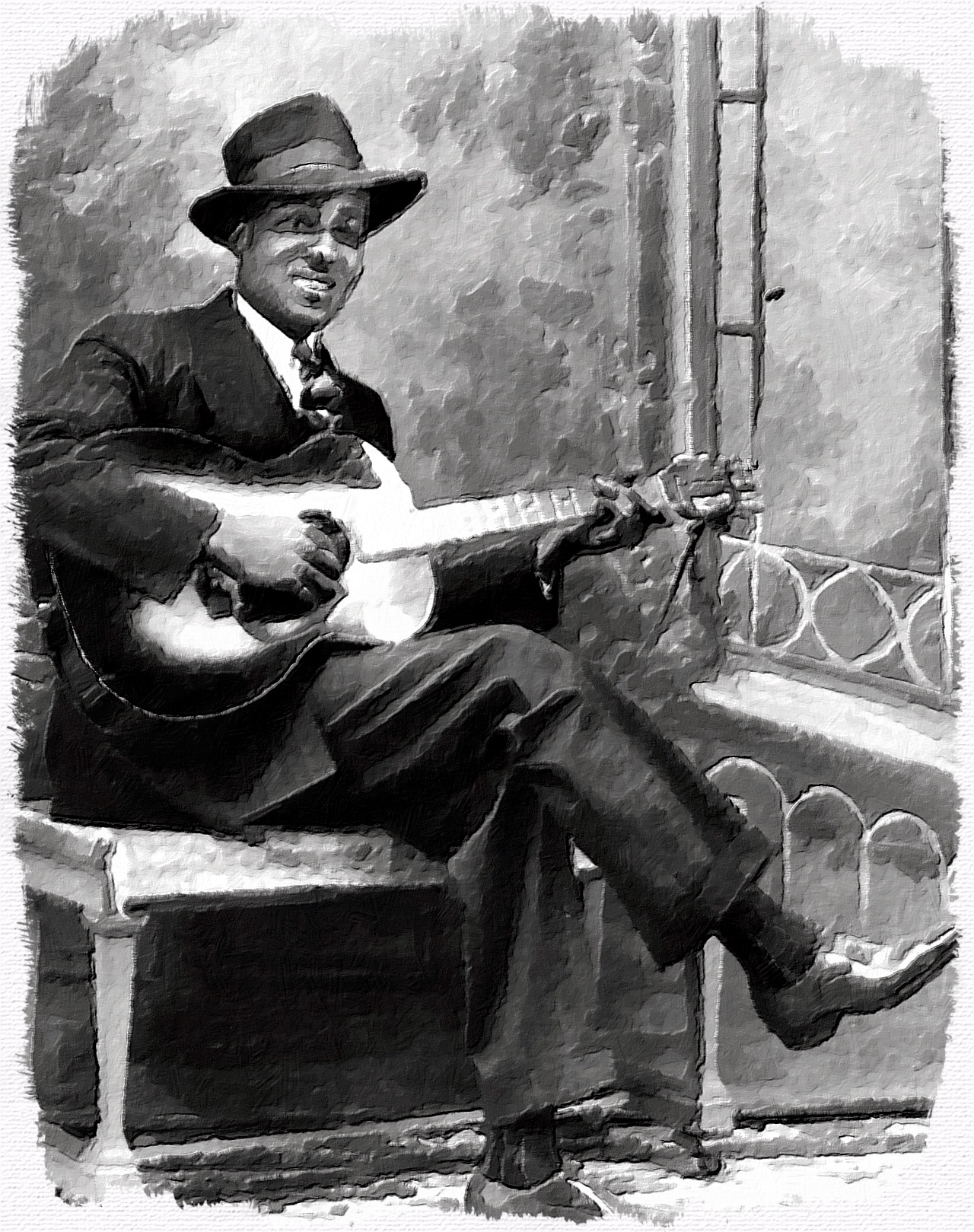 "When I was about 14, I saw Big Bill Broonzy on TV and that was an incredible thing. Because maybe if I'd just heard it, it might not have had the same effect. But to see footage of Broonzy playing 'Hey Hey,' this was a real blues artist and I felt like I was looking into heaven. That was it for me and then, when I went to explore his music, the song that always came back to me was an incredible version of 'Key To The Highway.' That was the one that I thought somehow would, like Crossroads, capture the whole journey of being a musician and a traveling journeyman.""
– Eric Clapton (2003)
"Key to the Highway" is a blues standard that has been performed and recorded by several blues and other artists. Blues pianist Charlie Segar first recorded the song in 1940. Jazz Gillum and Big Bill Broonzy followed with recordings during 1940–41, using an arrangement that has become the standard. When Little Walter updated the song in 1958 in an electric Chicago blues style, it became a success on the R&B record chart.
"Key to the Highway" is recognized as a blues standard. In 2010, the Blues Foundation inducted Broonzy's rendition into the Blues Hall of Fame. "Key to the Highway" has been recorded by numerous blues and other artists. Some include: John Lee Hooker, Count Basie with Joe Williams, Sonny Terry & Brownie McGhee, Mance Lipscomb, The Band, Steve Miller Band, Sam Samudio, Muddy Waters, Jimmy Witherspoon with Groove Holmes, Junior Wells, Luther Allison, Freddie King, Sonny Landreth, John Hammond, Snooky Pryor, Carey Bell & Lurrie Bell, Buddy Guy with Junior Wells, Jo Ann Kelly, Detroit Junior, B.B. King, Led Zeppelin, Derek Trucks Band, Captain Beefheart, and Bob Dylan.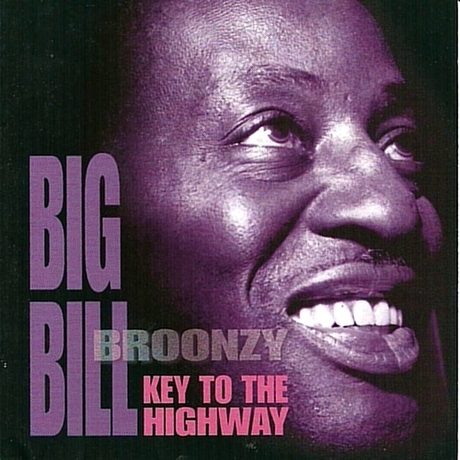 "Key to the Highway" is usually credited to Charles "Chas" Segar and William "Big Bill" Broonzy. Broonzy explained the song's development:
Some of the verses he [Charlie Segar] was singing it in the South the same time as I sung it in the South. And practically all of blues is just a little change from the way that they was sung when I was a kid … You take one song and make fifty out of it … just change it a little bit.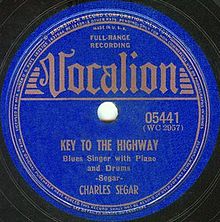 Segar's lyrics are nearly the same as those recorded by Broonzy and Jazz Gillum. The verses use the theme of the itinerant bluesman leaving to travel the highways after breaking up with his lover:
I got the key to the highway, billed out and bound to go
I'm gonna leave here runnin', because walkin' is much too slow …
Give me one more kiss mama, just before I go
'Cause when I'm leavin' here, I won't be back no more
Musically, however, there are differences in the recorded versions. Charlie Segar's original "Key to the Highway" was performed as a mid-tempo twelve-bar blues.
When Jazz Gillum recorded it later that year with Broonzy on guitar, he used an eight-bar blues arrangement. In two different interviews, Gillum gave conflicting stories about who wrote the song: in one, he claimed sole authorship, in another he identified Broonzy "the real author".
Here are some more great versions.
Bob Dylan from a show in Fort Lauderdale Sept 1995 (we're 99% sure). The show was billed as a private rehearsal party and tickets given out by a local radio station :

Dave Alvin & Phil Alvin 07/09/14 City Winery New York:

Rolling Stones – Voodoo Lounge Outtake Keith Richards on lead vocal:

Eric Clapton, Reptile tour on December 4, 2001 in Tokyo, Japan:

Tedeschi Trucks Band w/ Bob Weir – Key To The Highway/Walkin' Blues, Lockn' Festival, 9/12/2015:

– Hallgeir