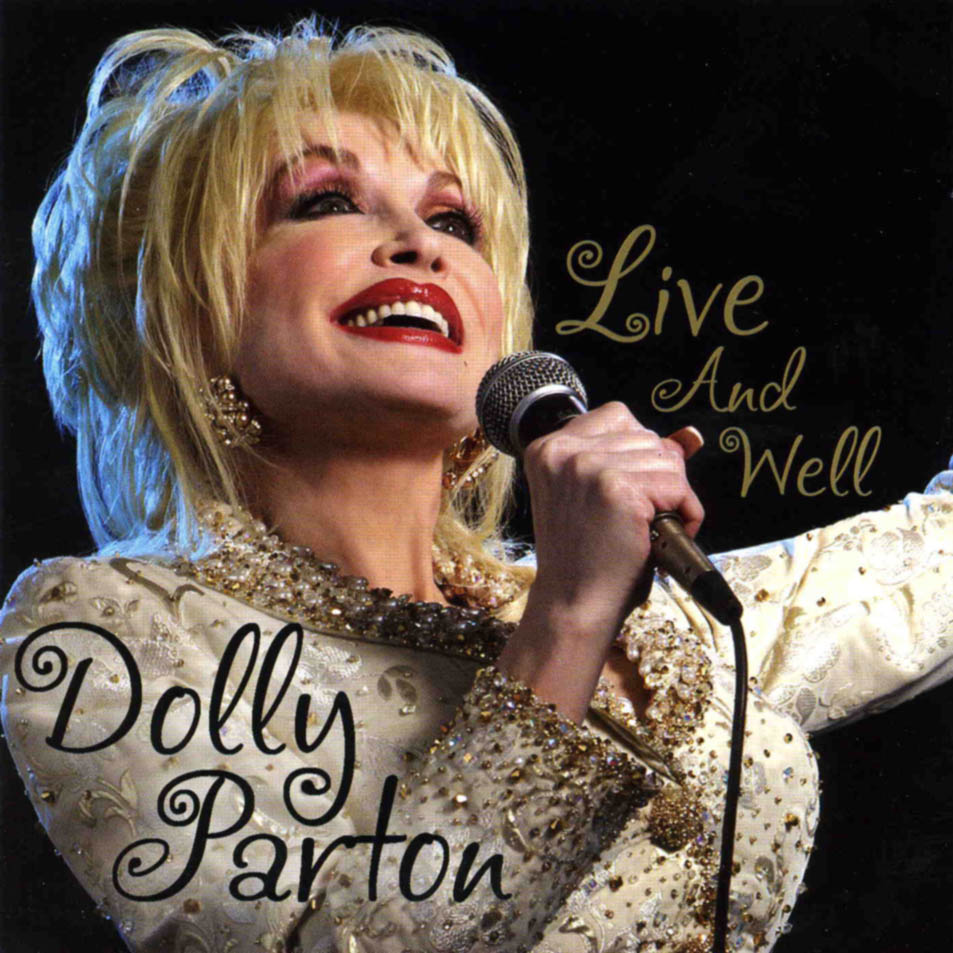 Live and Well is a live album by Dolly Parton, released on September 14, 2004. It was recorded during her 2002 Halos & Horns Tour, her first in years; the performances on December 12 and 13, 2002 were used. A DVD of the concert was released simultaneously with the album. This was Dolly Parton's first concert DVD.
"The show, also released as a double album, is far more successful with the visuals, since Parton is noticeably having a great time. Also, the patter that interrupts the flow of the audio-only version works to the advantage of the DVD as watching Dolly naturally interact with the crowd is so integral to her persona. Everything about the singer, from her makeup to her hair and curvy body is exaggerated, but with the songs conversely stripped down to their basics, the effect is impressive. Her voice is clear and strong so she doesn't need costume changes, fancy light shows or backdrops, which would distract from her talent."
– Hal Horowitz (allmusic)
This is a real treat, and it's no greatest hits collection, but mostly newer material intersped with some hits (of course). A fantastic band, a great front-woman/singer/songwriter that treats her audience with respect and give them a lesson in showmanship. Dolly Parton is a tremendous artist!
Full concert:

Tracklist:
All songs written by Dolly Parton except as noted.
"Orange Blossom Special" (Ervin T. Rouse) – 1:42
"Train, Train" (Medlocke) – 2:32
"The Grass is Blue" – 3:35
"Mountain Angel" – 8:23
"Shine" (Roland) – 5:17
"Little Sparrow" – 4:19
"Rocky Top" (Felice Bryant, Boudleaux Bryant) – 2:55
"My Tennessee Mountain Home" – 3:25
"Coat of Many Colors" – 5:18
"Smoky Mountain Memories" – 5:36
"Applejack" – 4:33
"Marry Me" – 3:23
"Halos and Horns" – 5:06
"I'm Gone" – 4:17
"Dagger Through the Heart" – 3:56
"If" (David Gates) – 4:08
"After the Gold Rush" (Neil Young) – 3:38
"9 to 5" – 3:21
"Jolene" – 3:49
"A Cappella Medley: Islands in the Stream/Here You Come Again/Why'd …" (Carlisle, Gibb, Gibb, Gibb, Mann …) – 6:08 (Composed by: Carlisle, Gibb, Gibb, Gibb, Mann, Parton, Thomas, Weil)
"We Irish" – 4:45
"Stairway to Heaven" (Jimmy Page, Robert Plant) – 7:37
"I Will Always Love You" – 5:32
– Hallgeir