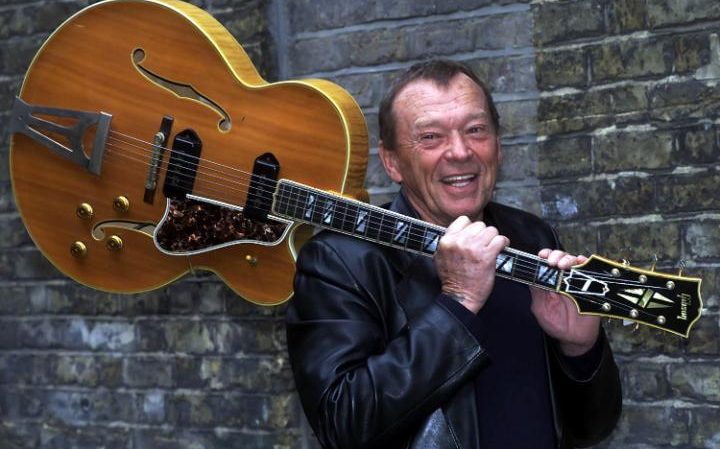 Chips Moman, now semi-retired and living in LaGrange, Ga., still writes songs occasionally. "I write 'em," he says, "but I just leave 'em laying there." (- The Commercial Appeal, Memphis, 2008)
Lincoln Wayne "Chips" Moman (June 12, 1937 – June 13, 2016) was an American record producer, guitarist, and Grammy Award-winning songwriter.
One of the most important characters in the Memphis music scene in the 60's. Chips Moman helped start Stax Records, then American Sound Studios, which cut 122 chart hits from 1967 to 1972 — an unparalleled achievement.
In the 1960s, Moman worked for Stax Records before founding the American Sound Studio in Memphis, Tennessee, and later worked extensively in Nashville. As a record producer, Moman was known for recording Elvis Presley, Bobby Womack, Carla Thomas, and Merrilee Rush, as well as guiding the career of the Box Tops. As a songwriter, he was responsible for standards associated with Aretha Franklin, James Carr, Waylon Jennings, and B. J. Thomas, including the Grammy-winning "(Hey Won't You Play) Another Somebody Done Somebody Wrong Song". He was also a session guitarist for Franklin and other musicians.



In Memphis, he began an association with Satellite Records (later Stax Records), producing their first hit single, Carla Thomas's 1960 "Gee Whiz." He also produced the first single for the Stax subsidiary label Volt, "Burnt Biscuits" b/w "Raw Dough," by the Triumphs, whose members included future Al Green and drummer Howard Grimes. Leaving Stax in 1964 after a monetary dispute with label founder Jim Stewart, he began operating his own Memphis recording studio, American Sound Studio.
There he, along with guitarists Reggie Young and Bobby Womack, bassist Tommy Cogbill, pianist and organist Bobby Emmons, and drummer Gene Chrisman, recorded the Box Tops, Womack, Merrilee Rush, Mark Lindsay (Paul Revere and the Raiders), Sandy Posey (notably "Single Girl"), Joe Tex, Wilson Pickett, Herbie Mann and Petula Clark. Although Dusty Springfield's 1969 Dusty in Memphis album was recorded at American Sound Studios, Moman did not produce the album (that credit went jointly to Tom Dowd, Jerry Wexler and Arif Mardin).
Moman produced Elvis Presley's 1969 album, From Elvis in Memphis which included the hit songs "In The Ghetto". "Suspicious Minds" and "Kentucky Rain".
During this period Moman co-wrote "Do Right Woman, Do Right Man" (recorded by Aretha Franklin) with fellow Memphis producer and songwriter Dan Penn; and "The Dark End of the Street", which became the best-known song of the soul singer James Carr.
Dark End Of The Street (Moman / Penn) – Here a Dan Penn version:

During the late 1960s and early 1970s Moman's studio experienced an unprecedented run of hits in the music industry, producing more than 120 charting singles by pop, soul, and country artists. On several occasions during this period, more than 20 of Billboard's Hot 100 songs were produced at American Sound.
Egil created a quick Spotify Playlist of songs Moman's either written or produced/engineerd. The order is no coincident 🙂

Egil & Hallgeir