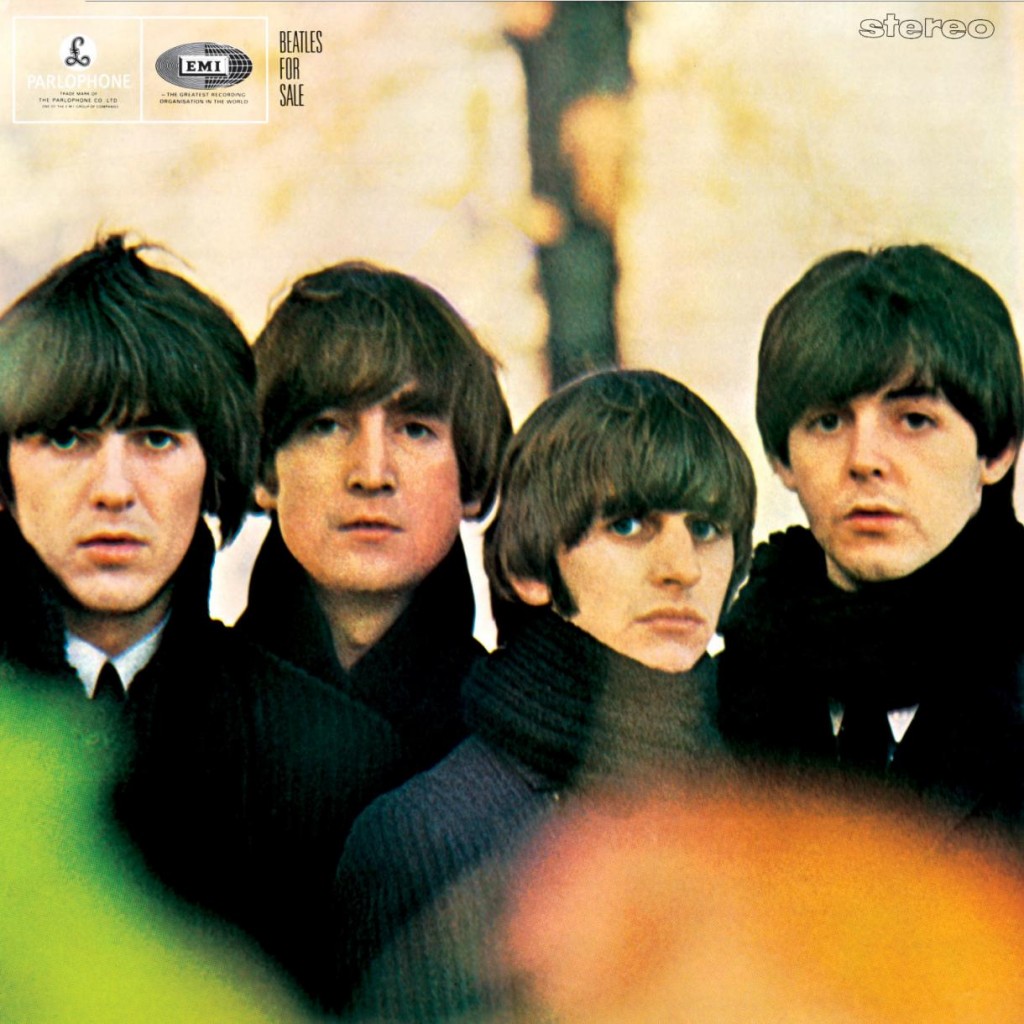 Beatles for Sale is the fourth studio album by the Beatles, it was released on 4 December 1964 and produced by George Martin. The album marked a minor turning point in the evolution of the Lennon -McCartney  partnership, John Lennon particularly now showing interest in composing songs of a more autobiographical nature. I'm a Loser shows Lennon for the first time coming under the influence of Bob Dylan, whom he met in New York while on tour, on 28 August 1964.

John, when you were in New York, what did you like best about it?

 I just like cities, you see, and preferably big ones. That's why I liked it. And we met some good people like Bob Dylan and Joan Baez, you know, and I enjoy meeting people I admire.

(Sept 13, 1964 via In The Life Of…The Beatles)
Beatles for Sale didn't  produce a single for the UK – the non-album tracks I Feel Fine and She's a Woman performed that role. Nevertheless, that coupling was followed up in the United States by Eight Days a Week, which became their seventh number one.
Beatles for Sale mini documentary:

It is a good pop record, but it is a bit uneven and somewhat dark album. Well, maybe not dark, but a lot more serious than A Hard Days Night. Lennon's opening triplet of songs are three of his moodiest, and to get them in succession is almost too much. But just almost. They are fine songs! And it is a pop album so it isn't exactly doom and gloom, but The Beatles sound more…"grown up".
…and those rock'n roll covers are great fun!
The Beatles – No Reply:

"…Lennon's anger and the band's rediscovery of rock'n'roll mean For Sale's reputation as the group's meanest album is deserved, even if it has "Eight Days a Week" as its breezy centerpiece. The lumpiest and least welcoming of their early records, it's also one of the most rewarding."
– Tom Ewing, Pitchfork
Album YouTube:

Album Spotify: