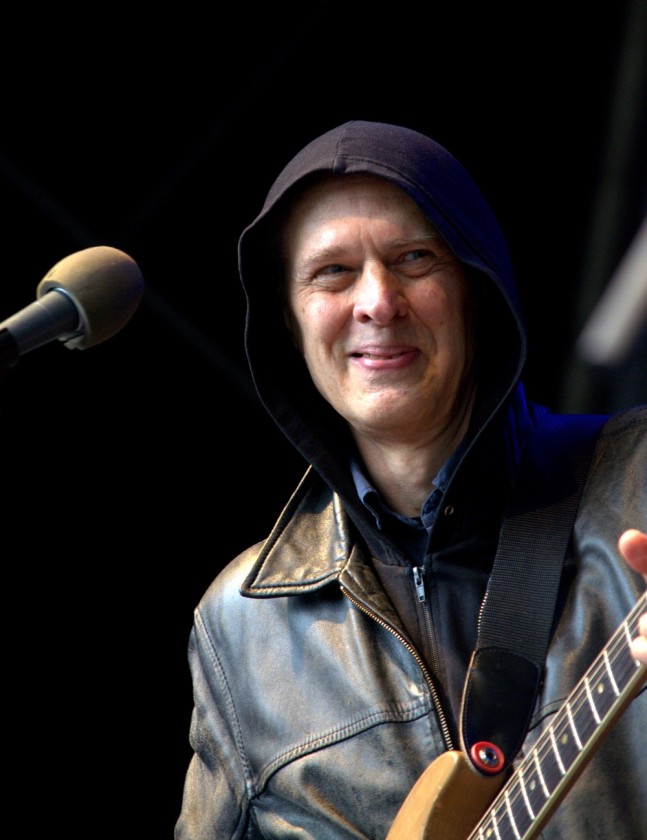 Tom Verlaine
Tom Verlaine (born Thomas Miller, December 13, 1949):
Singer, songwriter and guitarist, best known as the frontman for the New York rock band Television.
Tom Verlaine

Birth name
Thomas Miller
Born
13 December 1949
Morristown, New Jersey, United States
Genres
Punk rock, art punk, post-punk, new wave
Occupation(s)
Singer-songwriter, musician
Instruments
Guitar, vocals, piano
Associated acts
Television, Neon Boys
Notable instruments
Fender Jazzmaster
Fender Jaguar
Fender Stratocaster
Danelectro Shorthorn Deluxe

Television played their seminal album Marquee Moon at Bergenfest a few years ago, it was a lot of fun. It was great seeing them and they were still a great band. They seemed to enjoy themselves immensely on stage. Verlaine is regarded by many as one of the most talented performers of the early post punk era. His poetic lyrics, coupled with his accomplished and original guitar playing, are highly influential and widely praised in the music media. He and Television bandmate Richard Lloyd are known as one of rock's most acclaimed and inventive guitar duos. His work with guitarist Jimmy Rip in Television since 2007  is also incredibly good.
Tom Verlaine is a legend!
He is also part of the Million Dollar Bashers, a supergroup also featuring Sonic Youth musicians Lee Ranaldo and Steve Shelley, Wilco guitarist Nels Cline, Bob Dylan bassist Tony Garnier, guitarist Smokey Hormel and keyboardist John Medeski. Their work appears on the original soundtrack to I'm Not There, a biographical film "freely" reflecting the life of Bob Dylan.
Put on Marquee Moon and celebrate a fine musician:
– Hallgeir