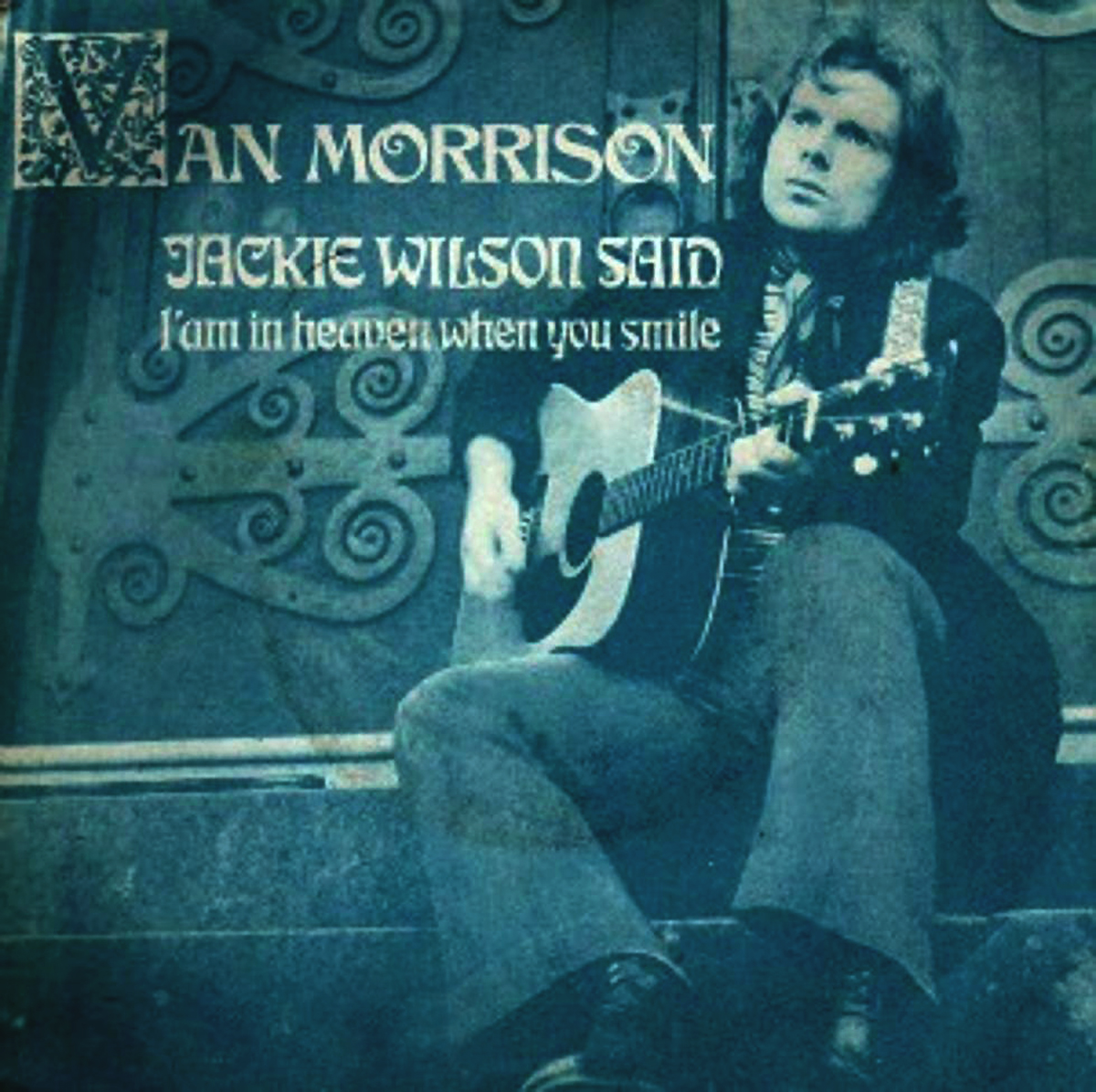 TOC
Facts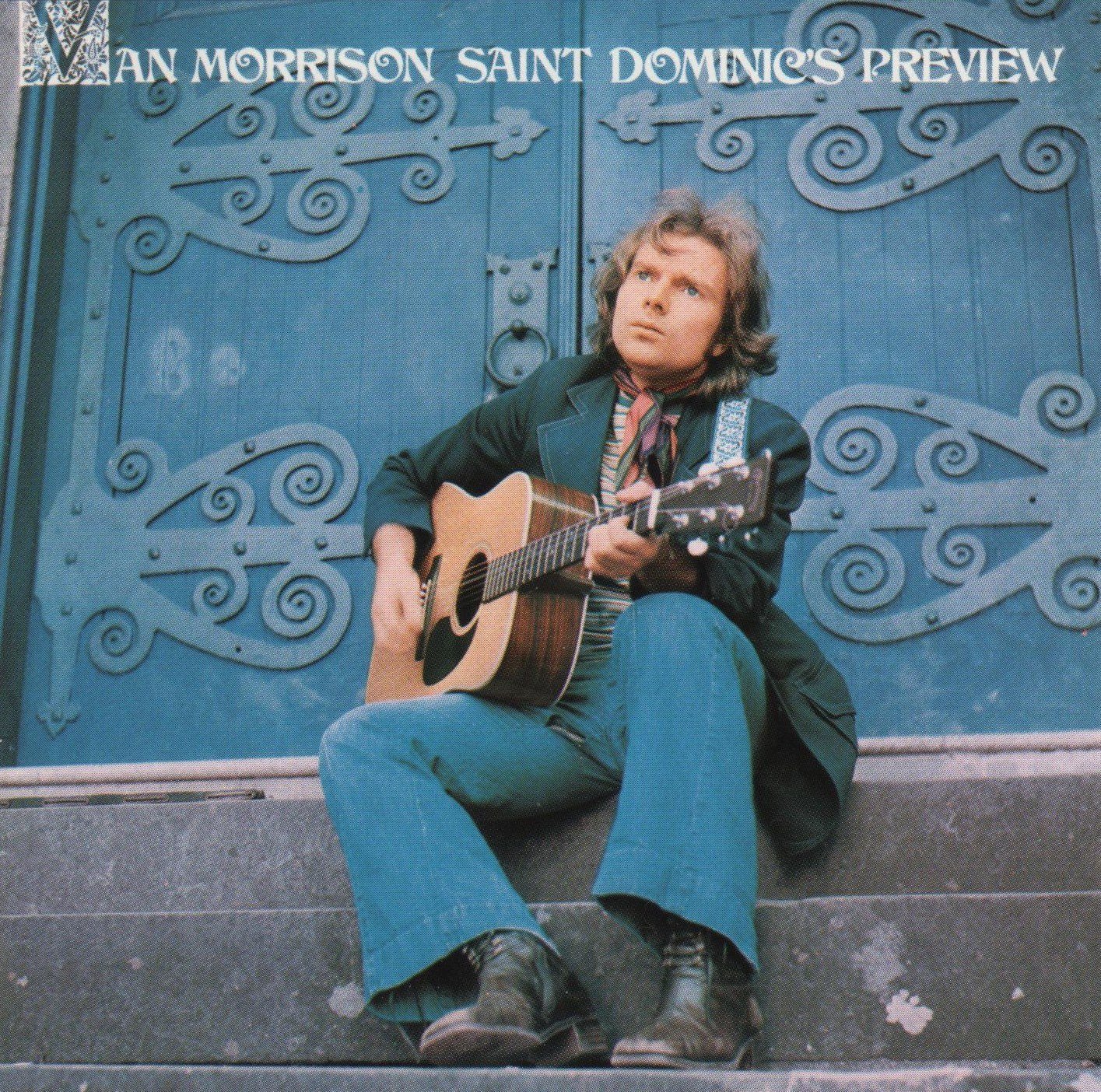 Wikipedia:
"Jackie Wilson Said (I'm in Heaven When You Smile)" is a song written and performed by Van Morrison and featured as the opening track on his sixth studio album, Saint Dominic's Preview. It was released by Warner Bros. in July 1972 as the first of three singles from the album and charted at number sixty-one on the US Billboard Hot 100. Both the music and lyrics are inspired by rhythm and blues singer Jackie Wilson and his song "Reet Petite", which is directly quoted in the song.
The first known recording of "Jackie Wilson Said" was in January 1972 at singer and musician Lee Michaels' studio in Mill Valley, California. For this early demo, Morrison and Doug Messenger played guitars and Michaels contributed piano. Only three sections had been composed and there was no clear structure. On January 29 it was recorded with "Gypsy" at the Pacific High Studio in San Francisco for his forthcoming album, Saint Dominic's Preview. This version was released by Warner Bros. in July 1972 and featured as the opening tune on the album.
Morrison's band had only rehearsed the song once before the session, which led to the parts being rearranged in the studio. Despite the initial problems, the band recorded it in one take, as Messenger recalls: "At the end [we] all stood in silence: had [we] got it in one go? Van called for another take, but stopped a few bars in because he felt it wasn't working. 'I think we've got it.'" Overdubs were added later on by saxophonists Schroer and Rolf "Boots" Houston. Writer Peter Wrench commented that "What does seem clear, though, is that 'Jackie Wilson' is a genuine example of a one-take wonder which came together extraordinarily quickly as a shared creation in the moment."
Musicians
Morrison was joined by his band at the time: Messenger on guitar; Rick Shlosser on drums; Bill Church on bass; Mark Naftalin on piano and Jack Schroer on saxophone.
Production
Van Morrison
Ted Templeman
Live:
first known performance: 27 April 1972 Civic Auditorium, Santa Monica, USA
last known performance: 1st of January 2020, Stormont Hotel, Belfast, Northern Ireland
overall known performances: 546
Here is the 2013 version, Germany (Rockpalast):
Live at Eden 2017::
Quotes
"Somehow he is able to congeal the feeling of listening to one's favorite music and/or looking at a loved one's smile into song, and it just may be the most immediate and euphoric recording in his entire catalogue—it inspires a rush of emotion."
– Erik Hage (The Words and Music of Van Morrison)
"Soulful and uplifting…it's awash with lyrical hooks powered by his increasingly mellifluous voice, and backed with pumping horns and rhythm section. It also showcases his signature utterances and vocalisations, the do-de-de-doos and dang-a-lang-a-langs, which are pure homage to his soul and doo-wop influences."
– James Young, BBC
"'Jackie Wilson said it was reet petite,' he shouts for openers, and soon has me believing that 'I'm in heaven when you smile' says as much about the temporal and the eternal as anything in Yeats."
– Robert Christgau (Review Saint Dominic's Preview)
Lyrics
Jackie Wilson said
It was Reet Petite
Kinda love you got
Knock me off my feet
Let it all hang out
Oh, let it all hang out
And you know
I'm so wired up
Don't need no coffee in my cup
Let it all hang out
Let it all hang out
Ding a ling a ling
Ding a ling a ling ding
Ding a ling a ling
Ding a ling a ling ding
Do da do da
I'm in heaven, I'm in heaven
I'm in heaven, when you smile
When you smile, when you smile
When you smile
And when you walk
Across the room
You make my heart go
Boom boom boom
Let it all hang out
Baby, let it all hang out
And every time
You look that way
Honey child, you make my day
Let it all hang out
Like the man said let it all hang out
Ding a ling a ling
Ding a ling a ling ding
Ding a ling a ling
Ding a ling a ling ding
Do da do da
I'm in heaven, I'm in heaven
I'm in heaven, when you smile
When you smile
I'm in heaven, I'm in heaven
I'm in heaven, when you smile
One more time
I'm in heaven, I'm in heaven
I'm in heaven, when you smile
When you smile
Live versions
Capitol Theatre Passaic, NJ 05 18 1985 :
Cover Versions
Dexy's Midnight Runners (official video):
The Belveders (2016):
Elvis Costello, Woodstock 1999 (truncated version, but fun!):
–
Sources