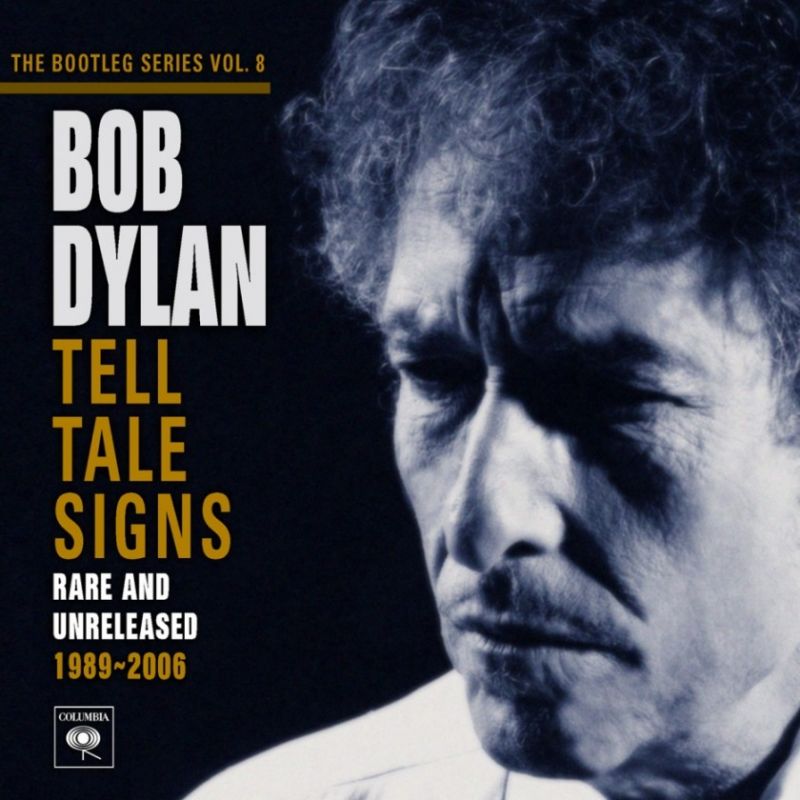 Altars are burning, the flames far and wide
The foe has crossed over from the other side
They tip their caps from the top of the hill
You can feel them come, more brave blood to spill
– 'Cross the Green Mountain
The Bootleg Series Vol. 8 – Tell Tale Signs: Rare and Unreleased 1989–2006 is a compilation album the official "bootleg series" of rare and unissued recordings. It was originally released as a double, and (limited edition) triple album. It was later released as a single album, consisting of disc one of the double set. The three-disc version of Tell Tale Signs includes a detailed 56 page book annotating the recordings by Larry Sloman, and a book of photos of "The Collected Single Sleeves of Bob Dylan" drawing on Dylan releases from around the world, plus a 7″ vinyl single with two tracks from the set: "Dreamin' Of You" and "Ring Them Bells".
The bootleg series—the commentary to the canon—did finally catch up to the latter phases of his recorded output. Again it was a revelation and a fantastic collection of alternative versions and outtakes. It is a strong confirmation of the sky-high quality of Dylan's latter-day production.
"There's often an understandable wariness when it comes to criticizing Bob Dylan– for one thing, he's better at this words stuff than we are. For another, inscrutability is pretty much his career's one constant and trying to get into his head is a fool's errand. Each twist in the man's art leaves you scrambling to re-assess the last. For instance, his brace of old-time covers albums in the early 90s were decried as evidence that Bob's flush was finally busted– the well was dry. Now it seems like they were the work of a craftsman re-acquainting himself with some of his most basic tools before putting them to more remarkable use. " – Pitchfork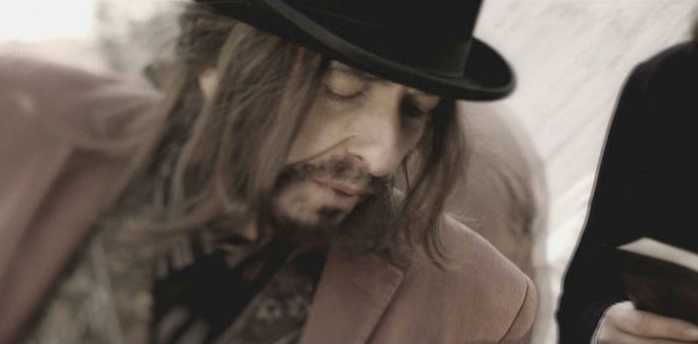 The album spans the recording sessions for Oh Mercy, World Gone Wrong, Time Out of Mind, and Modern Times as well as a number of soundtrack contributions and previously unreleased live tracks from 1989 through 2006. The collection also includes a track from an abandoned album Dylan had started to record with David Bromberg in 1992, and Dylan's duet with Ralph Stanley, 'The Lonesome River'. Although Under the Red Sky, Good as I Been to You and Love and Theft were all recorded during this time period, no tracks from these sessions are included on Tell Tale Signs. An alternate version of "Series of Dreams" was included on Vol. 3 of the Bootleg Series. "Dreamin' Of You", an outtake from the Time Out of Mind sessions, was offered for free download on Bob Dylan's site and was also sent to radio stations as a promotional single. In its first week it opened with #6 on the Billboard 200, selling over 600,000 copies to date and becoming Dylan's 17th album to open in the top 10.
The live tracks on the album are so fantastically good that I hope for a Never Ending Tour compilation soon, and please let it be extensive. A 10 cd box would be good.
Remember,  there is no such thing as a definitive version of a Bob Dylan song, just a snapshot of the great man's prevailing mood. The Snapshots on this collection are great!
Tell Tale Signs on Spotify (the 2 cd version):

[vc_row][vc_column][vc_message message_box_color="mulled_wine" icon_fontawesome="fa fa-quote-left"]In all, even in some of its familiarities, Tell Tale Signs feels like a new Bob Dylan record, not only for the astonishing freshness of the material, but also for the incredible sound quality and organic feeling of everything here. It's a carefully presented set, but it's full of life and crackling energy and offers yet more proof — as if any were needed — that Dylan remains as cagey, unpredictable, and yes, profound and relevant as he ever was.
– Thom Jurek (Allmusic)[/vc_message][/vc_column][/vc_row]
[vc_row][vc_column][vc_separator][vc_btn title="Borntolisten @ Facebook" color="blue" i_icon_fontawesome="fa fa-facebook-official" add_icon="true" link="url:https%3A%2F%2Fwww.facebook.com%2FJohannasVisions%2F||target:%20_blank|"][/vc_column][/vc_row][vc_row][vc_column][vc_message message_box_style="outline" icon_fontawesome="fa fa-link" css_animation="bounceIn"]Check out:
[/vc_message][/vc_column][/vc_row]