""What good am I if I'm like all the rest?" the 70-year-old singer nearly whispers to open the album. Is the question rhetorical? Is he talking to himself? The performance, a cover of a somewhat obscure Dylan tune where Jones is backed up by only a sparse rhythm section, is almost prayer-like in its gentle quietness and with its heartfelt vocals. Yet no answer is given to this or Jones' other questions throughout the song, leaving the listener to ponder the answers and making it a quite haunting piece of music."
– Adam Sheets (NoDepression)
Tom Jones – What Good Am I? – The best Dylan covers
Bob Dylan released What Good Am I? on his classic album, Oh Mercy in 1989.
Oh Mercy is notable for its sustained moodiness and resignation, often in relation to romantic dissolution. This is immediately apparent on the atmospheric Most of the Time, which features the richest production on the album. Described as "magisterial" by Allan Jones of Melody Maker, the narrator in Most of the Time sings of an estranged lover whom the narrator can't quite shake from his memories. The song addresses an irreconcilable, personal relationship, and this theme would continue through What Good Am I?, a frank look at the narrator's moral worth.
What good am I some like all the rest
If I just turn away when I see how you're dressed
If I shut myself off so I can't hear you cry
What good am I?
Tom Jones recorded the song for his very fine album, Praise & Blame in 2010.
What good am I if I know and don't do
If I see and don't say if I look right through you
If I turn a deaf ear to the thunderin' sky
What good am I?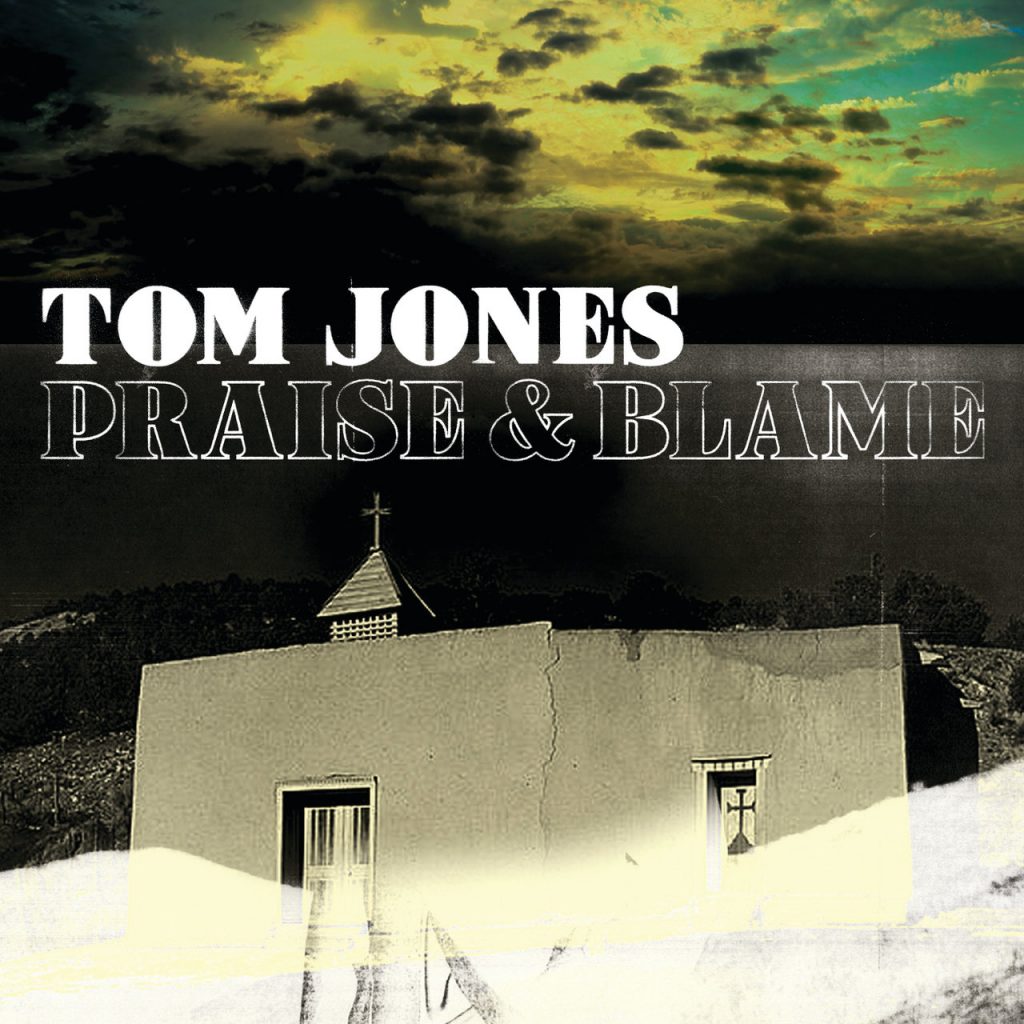 Praise & Blame is the 39th studio album Tom Jones, it was released 26 July 2010. The album was Jones' first release with Island Records and was recorded in 2009 at the Real World Studios in England. Produced by Ethan Johns, Praise & Blame was made up of largely little known devotional and gospel covers, marking a departure from the pop-orientated style that had dominated Jones' recent recordings.
"It may seem a little weird to compare Tom Jones to Johnny Cash. But about ten seconds into Jones's new Praise and Blame CD, that comparison just happens. On this excellent collection of songs examining the human condition, Jones confronts the issues of heaven and hell in a way that Cash did for much of his life, especially toward the end of it"
– Rick Moore (AmericanSongwriter.com)
Jones inserts a poignant urge and desperate feeling to the song, What good am I?, a very good interpretation.
"Perfectly chosen numbers from John Lee Hooker ("Burning Hell"), Rosetta Tharpe ("Strange Things"), and Jessie Mae Hemphill ("Lord Help") support the album's rite-of-passage theme as the now-70-year-old Jones rages and regrets throughout this selection of hallowed material. Producer Ethan Johns (Kings of Leon, Ray LaMontagne) is right in tune with Jones, helming gutsy band performances that are either a barroom punch in the gut or a dustier version of the Daniel Lanois sound. The best example of the latter is the incredibly bold opener "What Good Am I?", a Dylan song performed with surprising restraint in what is arguably the singer's most poignant performance to date. "
– David Jeffries/Allmusic
Tom Jones – What good am I? (album version, Praise & Blame):
What good am I while you softly weep
And I hear in my head what you say in your sleep
And I freeze in the moment like the rest who don't try
What good am I?
Tom Jones – What Good Am I:

What good am I then to others and me
If I had every chance and yet still fail to see
If my hands are tied must I not wonder within
Who tied them and why and where must I have been
Tom Jones – What Good Am I? (Live at Children In Need Rocks, 2013):

What good am I if I say foolish things
And I laugh in the face of what sorrow brings
And I just turn my back while you silently die
What good am I?
[vc_row][vc_column][vc_separator][vc_btn title="Borntolisten @ Facebook" color="blue" i_icon_fontawesome="fa fa-facebook-official" add_icon="true" link="url:https%3A%2F%2Fwww.facebook.com%2FJohannasVisions%2F||target:%20_blank|"][/vc_column][/vc_row][vc_row][vc_column][vc_message message_box_style="outline" icon_fontawesome="fa fa-link" css_animation="bounceIn"]Check out:
[/vc_message][/vc_column][/vc_row]