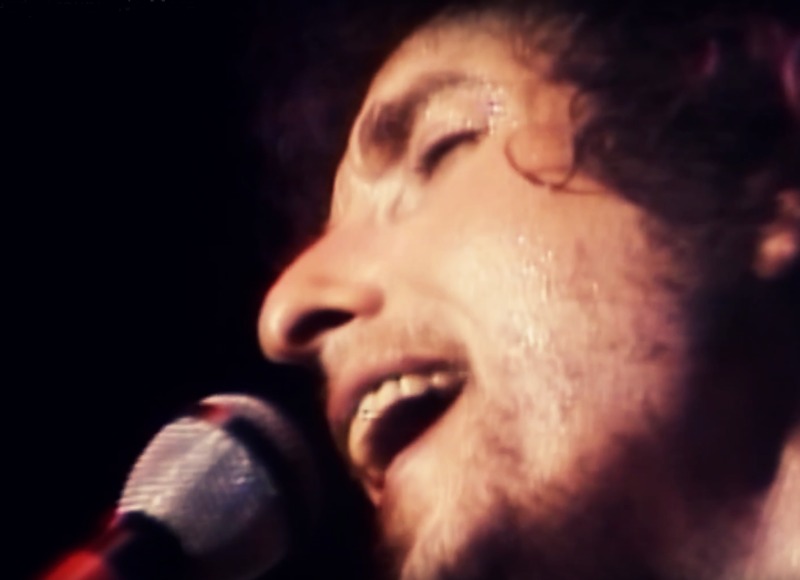 [vc_row][vc_column][vc_message message_box_color="mulled_wine" icon_fontawesome="fa fa-quote-left"]Bob Dylan is the greatest singer of our times. No one is better. No one, in objective fact, is even very close. His versatility and vocal skills are unmatched. His resonance and feeling are beyond those of any of his contemporaries. More than his ability with words, and more than his insight, his voice is God's greatest gift to him."
-Jann Wenner (Rolling Stone Magazine)[/vc_message][/vc_column][/vc_row]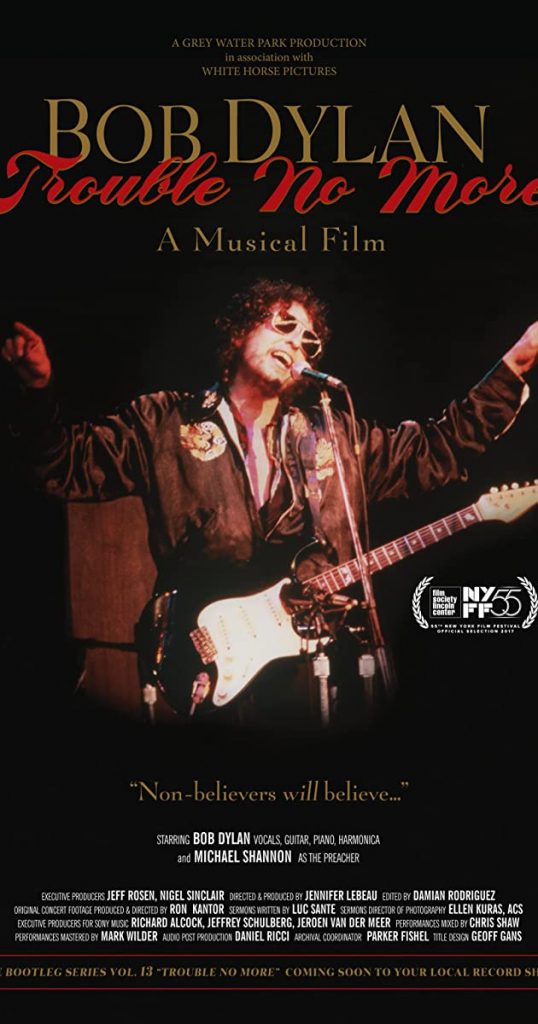 Trouble No More: A Musical Film", directed by Jennifer Lebeau and Ron Kantor, with a running time of 58:56, a new feature-length cinematic presentation combining unreleased footage from Dylan's 1980 tours with new material written by Luc Sante and performed by Academy Award nominee Michael Shannon, plus over 28 minutes of extras. The documentary premiered at the 2017 New York Film Festival.
The Bootleg Series Vol. 13: Trouble No More 1979–1981 is a set of recordings from 1979 to 1981 by Bob Dylan that showcases the music he wrote and performed during his born-again Christian period, covered in the studio albums Slow Train Coming, Saved and Shot of Love.
The 11th installment in the Bob Dylan Bootleg Series, it was released by Legacy Records on November 3, 2017, and is available in three versions: a two-disc set common to the rest of the series after the first three volumes; a four-LP album version of the standard set; and a nine-disc deluxe version with one disc a DVD. A two-disc bonus set was available initially with the deluxe version, and the standard two-disc set comprises the material on the first two discs of the deluxe set. (wikipedia)
Here are 9 videos from this this brilliant "Musical Film".
Are You Ready?

Jesus Met The Woman

Slow Train

Do Right To Me Baby

Ain't Gonna Go The Hell For Anybody

Solid Rock

Saved

Pressing On

Bob Dylan and Clydie King – Abraham, Martin and King:

[vc_row][vc_column][vc_separator][vc_btn title="Borntolisten @ Facebook" color="blue" i_icon_fontawesome="fa fa-facebook-official" add_icon="true" link="url:https%3A%2F%2Fwww.facebook.com%2FJohannasVisions%2F||target:%20_blank|"][/vc_column][/vc_row][vc_row][vc_column][vc_message message_box_style="outline" icon_fontawesome="fa fa-link" css_animation="bounceIn"]
Check out:
[/vc_message][/vc_column][/vc_row]