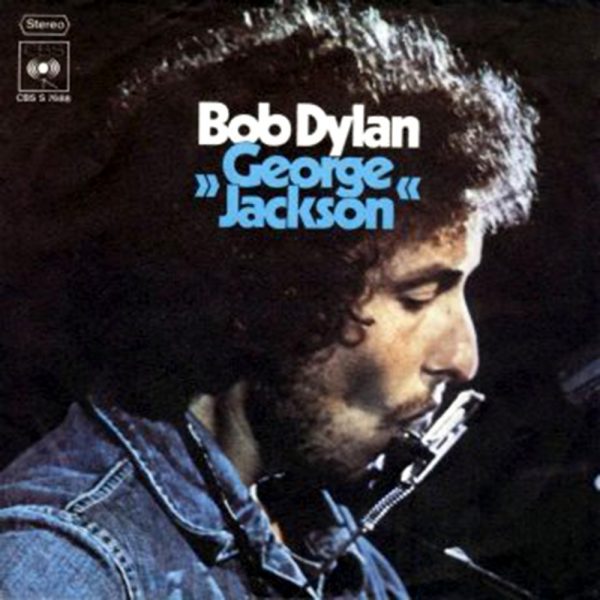 Sometimes I think this whole world
Is one big prison yard.
Some of us are prisoners
The rest of us are guards.
"George Jackson" is a song by Bob Dylan, written in 1971, about the Black Panther leader George Jackson, who had been shot and killed by guards at San Quentin Prison on August 21, 1971, during an attempted escape from prison. The event indirectly provoked the Attica Prison riot.
There are controversies about how Dylan portrays George Jackson. Several writers have argued that Bob Dylan's lyrics are a bit lacking in the facts department.
The songs form/structure reminds us more of a murder ballad than a protest song. Dylan recorded the song at Columbia Studio B, on November 4, 1971 and it was quickly released as a 45 rpm single, Columbia 4-45516, on November 12, 1971. The song was released in two different versions on the single, probably to avoid the radio stations to play a "safe song" from the release.
George Jackson (acoustic version) re-released on the compilation album Listen, Whitey! The Sounds of Black Power 1967-1974 in 2013 and again on Dylan's Compilation album Side Tracks (2016):
YouTube, Bob Dylan – George Jackson (Acoustic):

Spotify, Bob Dylan – George Jackson (Acoustic):

The "big band" version from the A- side of the single:
It is on the Japanese compilation, Masterpieces (1978):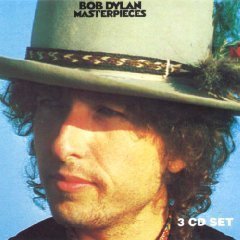 Masterpieces is a compilation album by American singer-songwriter Bob Dylan, released on March 12, 1978 by CBS. The triple LP set was released in Japan, Australia and New Zealand in anticipation of his 1978 tour. Primarily a greatest hits collection spanning Dylan's career up to that point, the album features one previously unreleased track, a unique (1962) outtake version of "Mixed-Up Confusion". It also includes a live performance of "Just Like Tom Thumb's Blues" from Dylan's 1966 World Tour, which was first released as the B-side of his "I Want You" single in 1966. Masterpieces was reissued on CD in 1991 by Columbia (Cat. No. 4624489), but is no longer in print.
sadly it is reported that the version on Masterpieces is a bit distorted (actually, I've read that all three records in this collection are below par…)
The original single is available on ebay and amazon from time to time.
George Jackson
The Chicago born George Jackson was convicted of armed robbery in 1961, and was punished with an indeterminate sentence in the San Quentin State Prison. It was in San Quentin that George Jackson found radical politics, and began his journey as a Black activist. Jackson, along with other politicized black inmates, began the Black Guerilla Family, and became involved with the Black Panthers after being transferred to Soledad Prison in 1969.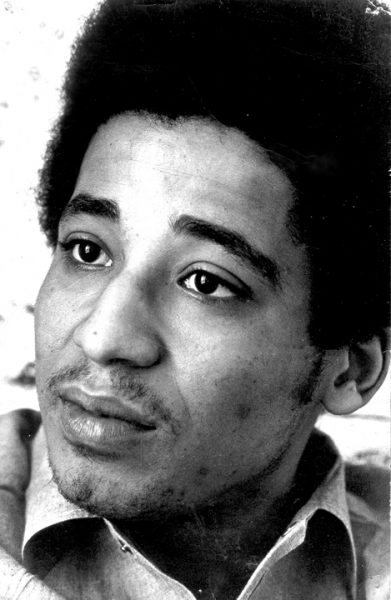 Soledad's existing racial tension, as well as Jackson's increased criticism of the US prison system, caused problems for Jackson with white inmates and guards. In 1970, he was charged, along with two other Soledad Brothers, with the murder of prison guard John Vincent Mills in the aftermath of a prison fight. Numerous parole hearings, denied appeals, culminated into an attempted prison escape, when George Jackson was killed in the prison yard by a guard from a watch tower. Jackson and other prisoners took hostages during the attempt and five hostages were found dead in Jackson's cell after the incident.
George Jackson by Bob Dylan (lyrics):
I woke up this mornin'
There were tears in my bed
They killed a man I really loved
Shot him through the head
Lord, Lord
They cut George Jackson down
Lord, Lord
They laid him in the ground
Sent him off to prison
For a seventy-dollar robbery
Closed the door behind him
And they threw away the key
Lord, Lord
They cut George Jackson down
Lord, Lord
They laid him in the ground
He wouldn't take shit from no one
He wouldn't bow down or kneel
Authorities, they hated him
Because he was just too real
Lord, Lord
They cut George Jackson down
Lord, Lord
They laid him in the ground
Prison guards, they cursed him
As they watched him from above
But they were frightened of his power
They were scared of his love.
Lord, Lord,
So they cut George Jackson down.
Lord, Lord,
They laid him in the ground.
Sometimes I think this whole world
Is one big prison yard
Some of us are prisoners
The rest of us are guards
Lord, Lord
They cut George Jackson down
Lord, Lord
They laid him in the ground
[vc_row][vc_column][vc_separator][vc_btn title="Borntolisten @ Facebook" color="blue" i_icon_fontawesome="fa fa-facebook-official" add_icon="true" link="url:https%3A%2F%2Fwww.facebook.com%2FJohannasVisions%2F||target:%20_blank|"][/vc_column][/vc_row][vc_row][vc_column][vc_message message_box_style="outline" icon_fontawesome="fa fa-link" css_animation="bounceIn"]Check out:
[/vc_message][/vc_column][/vc_row]