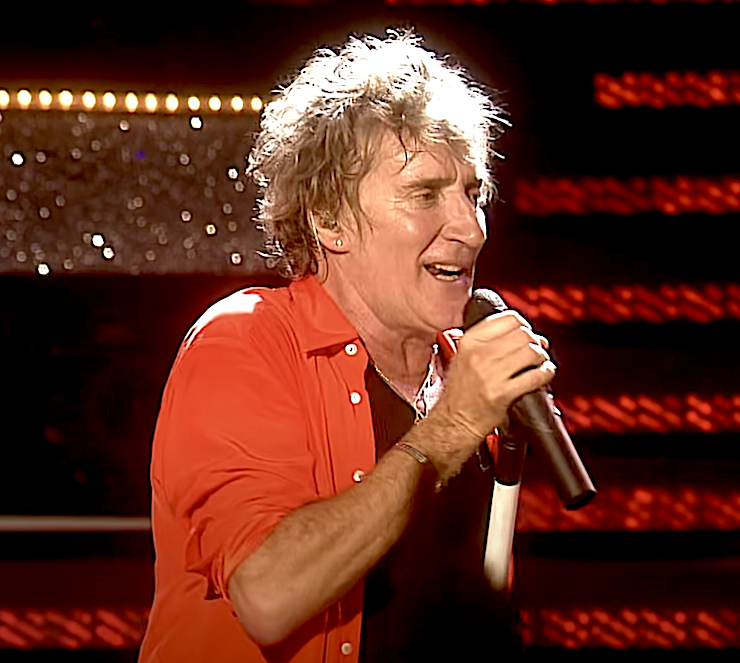 Sir Roderick David Stewart CBE (born 10 January 1945) is a British rock and pop singer, songwriter and record producer. With his distinctive raspy singing voice, Stewart is one of the best-selling music artists of all time, having sold over 250 million records worldwide. He has had ten number-one albums and 31 top ten singles in the UK, six of which reached number one.
He was knighted in the 2016 Birthday Honours for services to music and charity.
The Wicked Messenger
The Faces – 1970

Only A Hobo
From "Gasoline Alley" (1970)

Tomorrow is a Long Time
From "Every Picture Tells a Story" (1971)

Mama, You Been on My Mind
From "Never a Dull Moment" (1972)

Girl From The North Country
From "Smiler" (1974)

Just Like A Woman
From "Tonight I'm Yours" (1981)

Sweetheart Like You
From "A Spanner in the Works" (1995)

Love Minus Zero/No Limit
From 1997

If Not For You
From "Still The Same… Great Rock Classics Of Our Time" (2006)

This Wheel's on Fire
From "The Rod Stewart Sessions 1971-1998" (2009), recorded in 1992.

The Groom's Still Waiting At The Altar
From "Once in a Blue Moon: The Lost Album" (2010)

–
And the
long
version (Studio Run-Throughs)
Corrina, Corrina
From 2013

Thanks to Jan Kittelsen for input and enthusiasm…