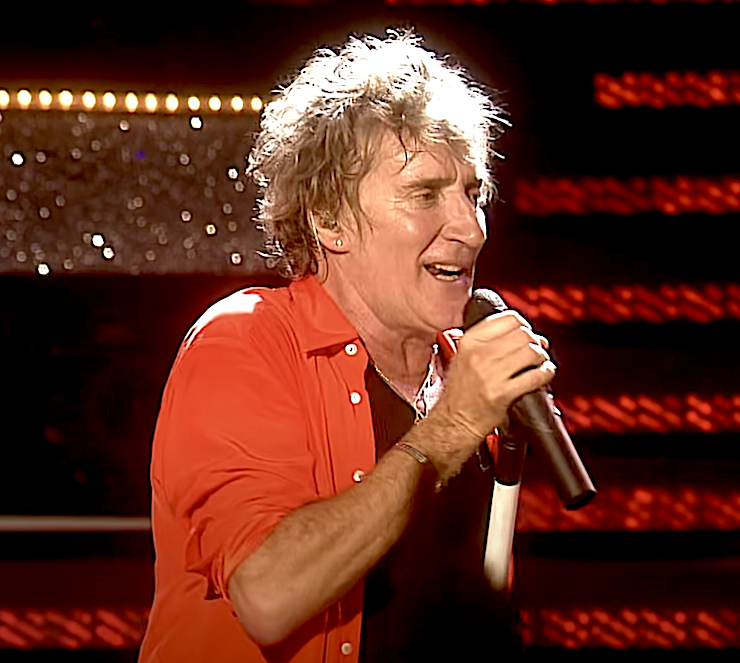 [vc_row][vc_column][vc_message message_box_color="mulled_wine" icon_fontawesome="fa fa-quote-left"].. Stewart will always be remembered as one of rock & roll's best interpretive singers as well as an accomplished, innovative songwriter, creating a raw combination of folk, rock, blues, and country that sounded like no other folk-rock or country-rock material. Instead of finding the folk in rock, he found how folk rocked like hell on its own.
–> Stephen Thomas Erlewine (allmusic.com)[/vc_message][/vc_column][/vc_row]
Sir Roderick David Stewart CBE (born 10 January 1945) is a British rock and pop singer, songwriter and record producer. With his distinctive raspy singing voice, Stewart is one of the best-selling music artists of all time, having sold over 250 million records worldwide. He has had ten number-one albums and 31 top ten singles in the UK, six of which reached number one.
He was knighted in the 2016 Birthday Honours for services to music and charity.
The Wicked Messenger
The Faces – 1970
[vc_row][vc_column][vc_message message_box_color="mulled_wine" icon_fontawesome="fa fa-quote-left"]There was a wicked messenger
From Eli he did come,
With a mind that multiplied
The smallest matter.[/vc_message][/vc_column][/vc_row]

Continue reading "Rod Stewart sings 12 Bob Dylan songs – Happy Birthday Rod Stewart" →