Son House, Mike Bloomfield and Paul Butterfield discuss and play the blues:

Continue reading "July 28: The Late Great Mike Bloomfield was born in 1943" →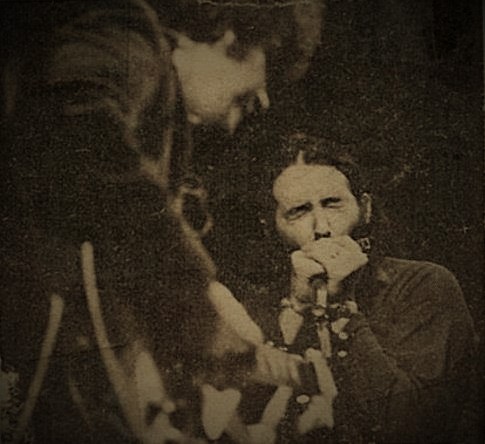 Fenway Theater, Boston – on December 10-11 1971 – a reunion gig of several members of the Paul Butterfield Blues Band
A historical document of a band, maybe not as good as they were in their prime, but solid and interesting. The chemistry is still there even if some of the energy is lacking. It's great to discover these gems on YouTube, and thanks to all those out there, that filmed, taped and photographed all our great bands from the "old days".
Paul Butterfield – harp vocals
Mike Bloomfield – guitar
Mark Naftalin – piano
John Kahn – bass
Billy Mundi – drums
– Hallgeir