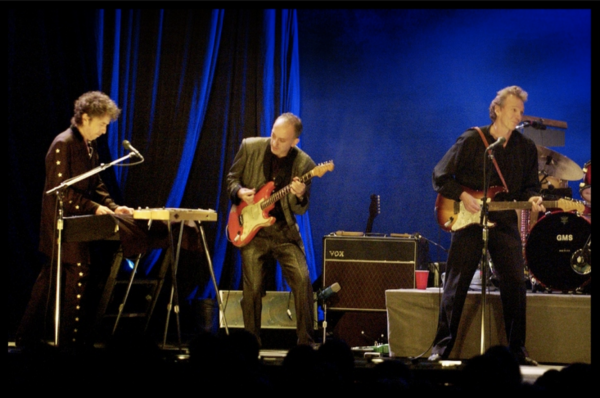 [vc_row][vc_column][vc_message message_box_color="mulled_wine" icon_fontawesome="fa fa-quote-left"]When I got into rock 'n' roll, I didn't even think I had any option or alternative. It showed me where my future was, just like some people know they are going to be doctors or lawyers or shortstop for the New York Yankees.
– Bob Dylan (Nov 10, 2003)[/vc_message][/vc_column][/vc_row]
Facts from Wikipedia:
Never ending tour 2003
Start date
February 6, 2003
End date
November 25, 2003
Legs
4
No. of shows
11 in Oceania
54 in North America
33 in Europe
–
98 in Total
Uneven year with a great last leg (Europe fall: Oct 9 – Nov 25).
Parking Lot Jillian's
Louisville, Kentucky
30 April 2003
Bob Dylan (vocal)
Freddie Koella (guitar)
Larry Campbell (guitar, mandolin, pedal steel guitar & electric slide guitar)
Tony Garnier (bass)
George Recile (drums & percussion)
If Not For You
[vc_row][vc_column][vc_message message_box_color="mulled_wine" icon_fontawesome="fa fa-quote-left"]If not for you
Babe, I couldn't find the door
Couldn't even see the floor
I'd be sad and blue
If not for you[/vc_message][/vc_column][/vc_row]

Continue reading "Bob Dylan: 5 Brilliant live performances from the year 2003" →