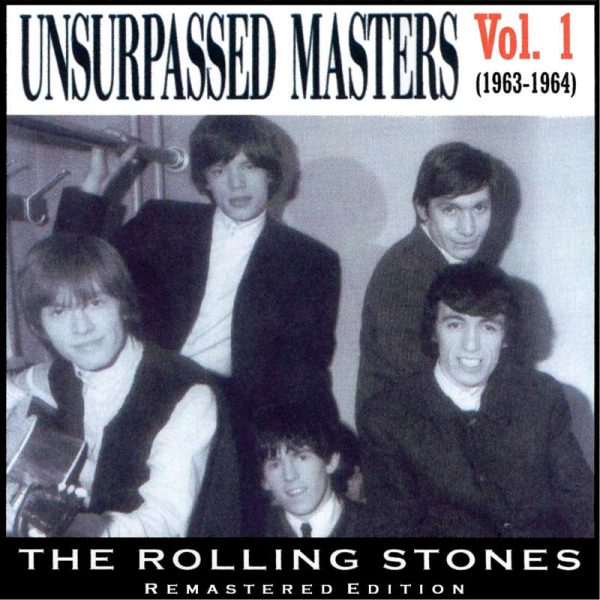 [vc_row][vc_column][vc_message message_box_color="mulled_wine" icon_fontawesome="fa fa-quote-left"]..opens with a ninety second clip from an unidentified interview where Jagger declares his love for bootlegs and his wanting to see more of them. His only complaint about them is the high price (something which still applies). The music starts with several tracks, "Baby What's Wrong," "Diddley Daddy" and "Bright Lights, Big City" from the first Rolling Stones recording session to include the Jagger/Richards/Jones/Wyman/Watts and Stewart line up.
~Collectorsmusicreviews.com[/vc_message][/vc_column][/vc_row]
All tracks are in mono except for were else noted.
Mick Talks About Bootlegs
Baby What's Wrong (Outtake 3/11/63)
Diddley Daddy (Outtake 3/11/63)
Bright Lights Big City (Outtake 3/11/63)
I Want To Be Loved (Alternate Take 3/11/63)
Roadrunner (Outtake 3/11/63)
Come On (BBC Session 9/23/63)
Memphis Tennessee (BBC Session 9/23/63)
Roll Over Beethoven (BBC Session 9/23/63)
It Should Be You (Outtake 11/63)
Leave Me Alone (Outtake 11/63)
That Girl Belongs To Yesterday (Outtake 11/63)
Not Fade Away (Alternate Take 1/64)
Wake Up In The Morning (Rice Krispies Jingle 2/64)
Andrew's Blues (Outtake w/ Gene Pitney 2/4/64)
Route 66 (Live On The BBC 3/19/64) – stereo
Cops And Robbers (Live On The BBC 3/19/64) – stereo
You Better Move On (Live On The BBC 3/19/64) – stereo
Mona (Live On The BBC 3/19/64) – stereo
Hi Heeled Sneakers (Outtake 6/64) – stereo
Stewed And Keefed (Outtake 6/64) – stereo
Down In The Bottom (Outtake 6/64) – stereo
Tell Me Baby (Outtake 6/64) – stereo
As Time Goes By (Demo 1964)
Blue Turns To Grey (Alternate Version 7/64)
Around And Around (BBC Session 7/17/64)
If You Need Me (BBC Session 7/17/64)
I Can't Be Satisfied (BBC Session 7/17/64)
Crackin Up (BBC Session 7/17/64)
2120 South Michigan Avenue (BBC Session 10/8/64)
Down The Road Apiece (BBC Session 3/1/65)
[vc_row][vc_column][vc_separator][vc_btn title="Alldylan / Borntolisten @ Facebook" color="blue" i_icon_fontawesome="fa fa-facebook-official" add_icon="true" link="url:https%3A%2F%2Fwww.facebook.com%2FJohannasVisions%2F||target:%20_blank|"][/vc_column][/vc_row][vc_row][vc_column][vc_message message_box_style="outline" icon_fontawesome="fa fa-link" css_animation="bounceIn"]
Check out:
[/vc_message][/vc_column][/vc_row]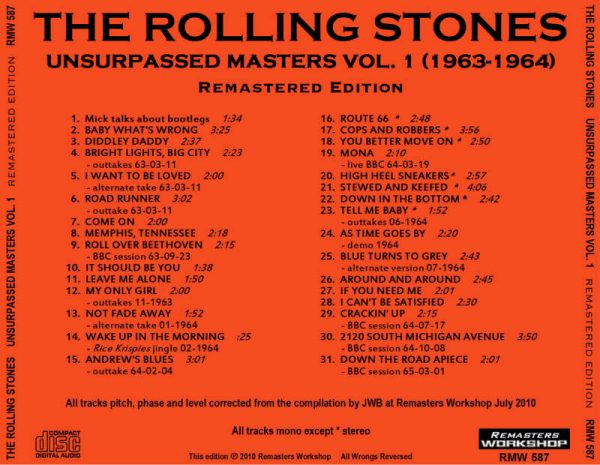 -Egil