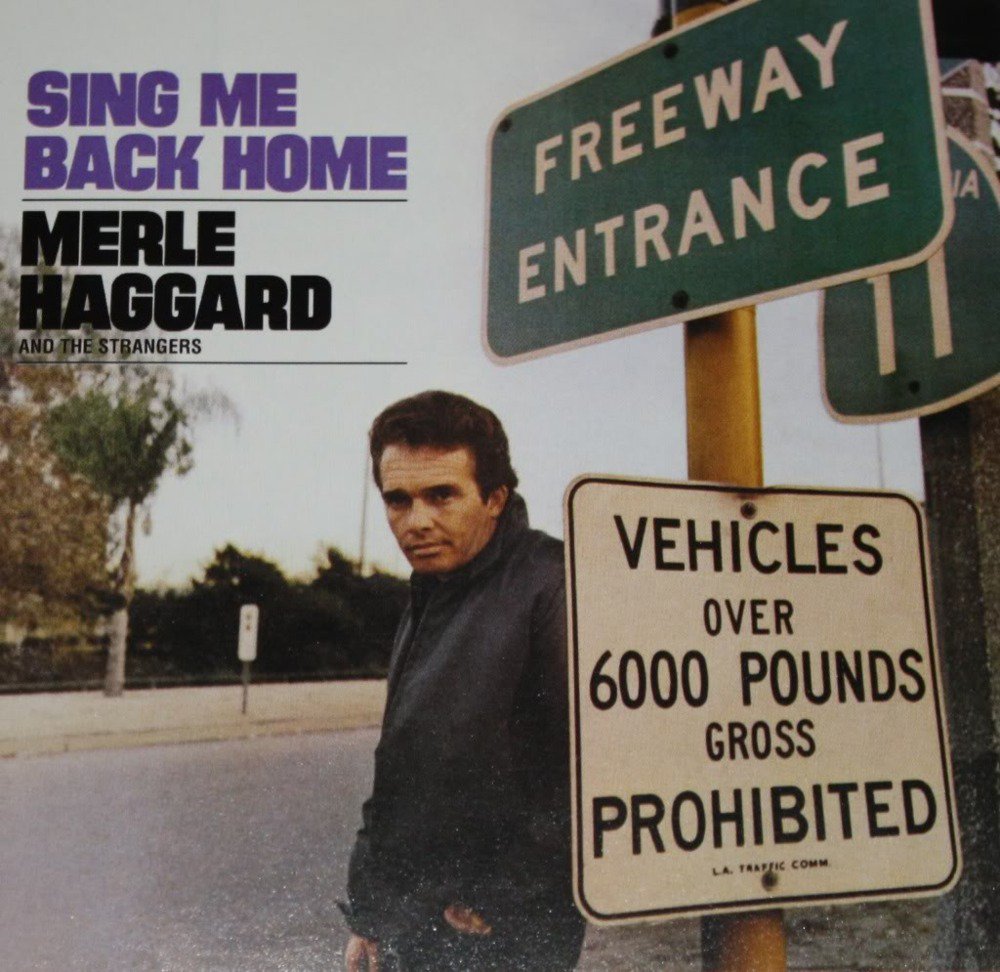 Sing Me Back Home is the fifth studio album by singer and songwriter Merle Haggard, released in 1968 on Capitol Records.
"Sing Me Back Home follows the blueprint of Merle Haggard's first three albums, balancing a hit single with album tracks and a couple of covers, but there is a difference. Where the previous album Branded Man was a transitional album, hinting that Haggard's talents were deepening substantially, Sing Me Back Home is the result of the flowering of his talent."
– Thomas Erlewine (allmusic)
Merle Haggard appeared on Austin City Limits nine times over the course of his legendary career. Here's "Sing Me Back Home" from his appearance in 1978:

A little slowed down beautiful version!
From Wikipedia:
The album's title track was inspired by an inmate Haggard knew while he was serving time in San Quentin named Jimmy "Rabbit" Kendrick. As recounted in his 1981 autobiography Merle Haggard: Sing Me Back Home, Rabbit devised a brilliant escape and invited Haggard to join him, but they both agreed it would be best that he stay put. Rabbit was captured two weeks later and eventually executed for the murder of a state trooper. Haggard, the "guitar playing friend", wrote the song as a tribute. Writing in the liner notes for the 1994 retrospective Down Every Road, Daniel Cooper calls it, "a ballad that works on so many different levels of the soul it defies one's every attempt to analyze it." In a 1977 interview in Billboard with Bob Eubanks, Haggard reflected, "Even though the crime was brutal and the guy was an incorrigible criminal, it's a feeling you never forget when you see someone you know make that last walk. They bring him through the yard, and there's a guard in front and a guard behind – that's how you know a death prisoner. They brought Rabbit out…taking him to see the Father,…prior to his execution. That was a strong picture that was left in my mind." The track topped the country singles chart a few weeks into 1968 (his second number one in a row) and he performed it as a duet with Johnny Cash on the latter's network television show in 1969
Sing Me back Home (album on Spotify):

– Hallgeir