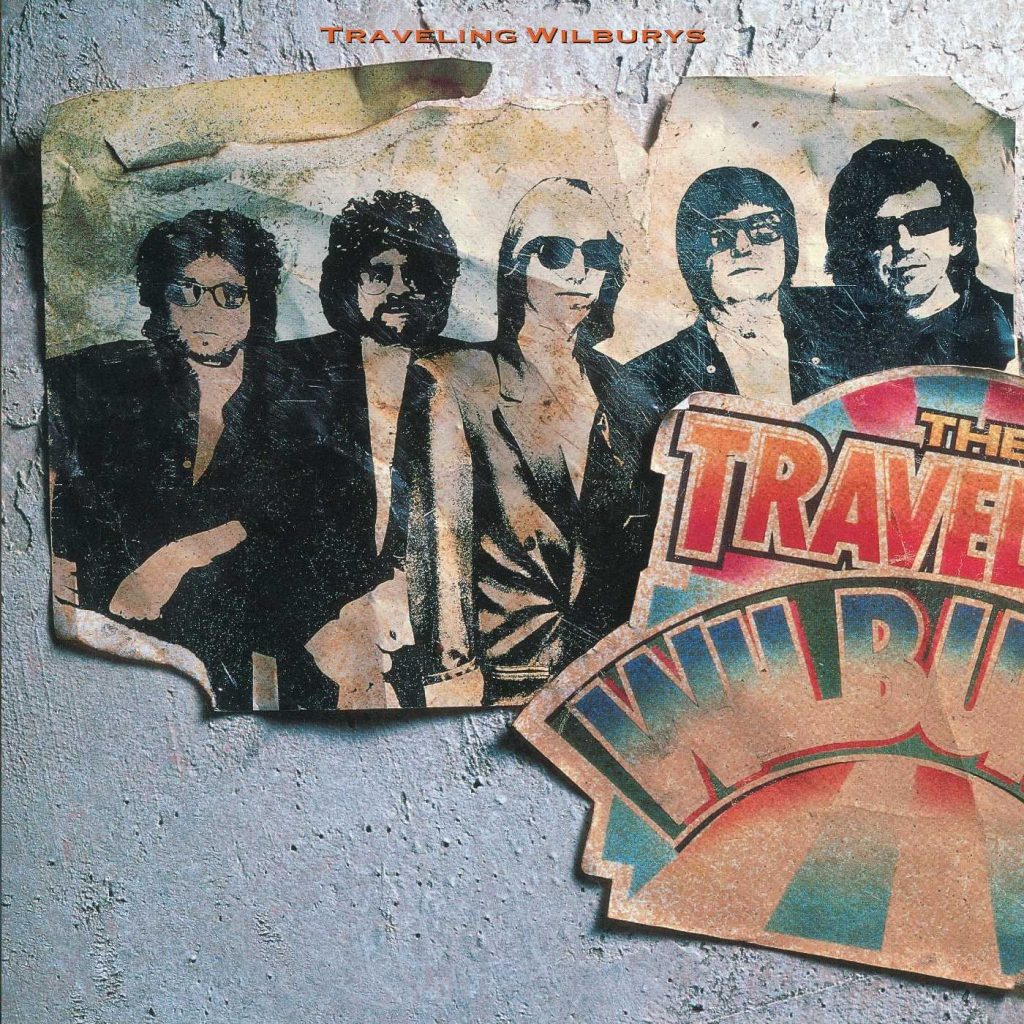 The Traveling Wilburys (sometimes shortened to the Wilburys) were a British-American supergroup consisting of Bob Dylan, George Harrison, Jeff Lynne, Roy Orbison, and Tom Petty. The band recorded two albums in 1988 and 1990, though Orbison died before the second was recorded.
Personell on Volume 1:
"Nelson Wilbury" – George Harrison
"Otis Wilbury" – Jeff Lynne
"Lefty Wilbury" – Roy Orbison
"Charlie T. Wilbury, Jr" – Tom Petty
"Lucky Wilbury" – Bob Dylan
Handle with care:

The Traveling Wilburys Volume 1 was released 17th of October 1988 to commercial success and critical acclaim. Although Harrison had long planned to start such a band, the project came about through happenstance. Harrison was in Los Angeles and in need of a B-side for a single from his Cloud Nine album, which resulted in the participants collaborating informally on the song "Handle with Care" at Dylan's home. Adopting alter egos as the five Wilbury brothers, they then recorded a full album, produced by Lynne and Harrison.
The Traveling Wilburys Vol. 1 was nominated for the Grammy Award for Album of the Year in 1989 and helped revitalise the careers of Dylan, Orbison and Petty. It has been certified triple platinum.
End of the Line:

"We would arrive about twelve or one o'clock and have some coffee. Somebody would say, 'What about this?' and start on a riff. Then we'd all join in, and it'd turn into something. We'd finish around midnight and just sit for a bit while Roy would tell us fabulous stories about Sun Records or hanging out with Elvis. Then we'd come back the next day to work on another one. That's why the songs are so good and fresh—because they haven't been second-guessed and dissected and replaced. It's so tempting to add stuff to a song when you've got unlimited time."
– Jeff Lynne to Rolling Stone Magazine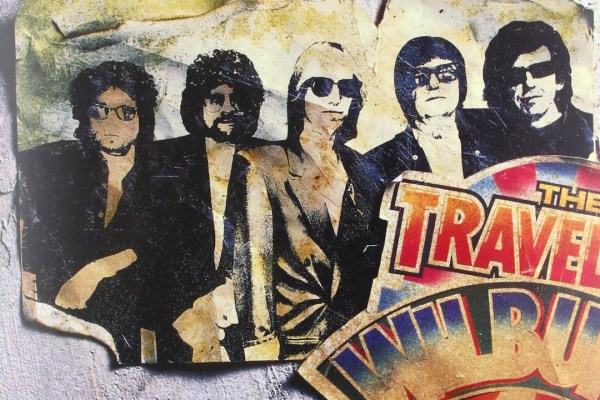 The Traveling Wilburys Volume 1 on Spotify:
.