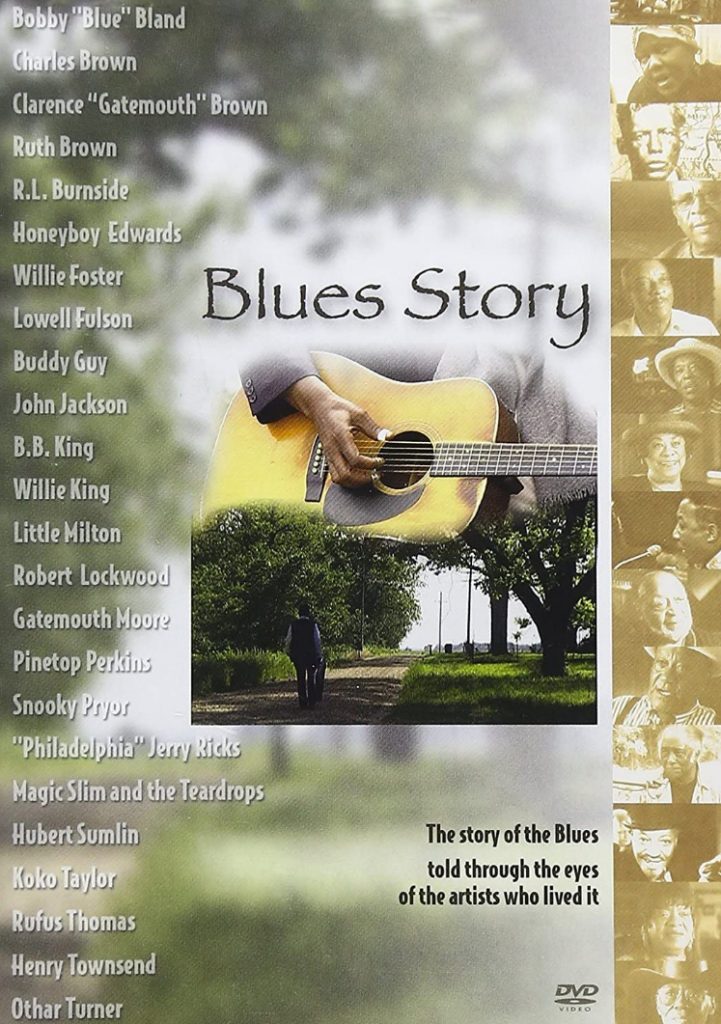 BLUES STORY: A Documentary (2003)
Directed by Jay Levey
The blues was born at the turn of the century in the Mississippi Delta and other regions of the South. It would become the cornerstone of all popular American music. This is its story as told by the artists who lived it.
Produced and directed by Jay Levey, executive produced by Levey and Richard Foos (the man who founded Rhino Records as well as Shout!), with Edward Marritz directing photography and Mark Mandler serving as the sound engineer, the film also counts Jim O'Neal (the founder of Living Blues magazine and owner of Rooster Blues) as executive consultant and associate producer. What a great production crew.
Hubert Sumlin, guitarist with Howlin' Wolf for many years, tells a story about his mother telling him that if he wanted to do church music, he should do church music. If he wanted to go the other way, he should. His smiles and says, "Yes, ma'am, I'm going the other way."
Blues Story presents an impressionistic history of one of the most lasting art forms America has ever produced – as told for the first time through the eyes of the artists who lived it. Combining exclusive interview and performance footage with vintage clips and the music of many Blues legends long gone, the history of this richly felt music is illuminated – from its African roots to its American urban expression – along with its profound place in our cultural heritage.
The result is a rare, first-hand glimpse into the lives of these vanishing artists, and a moving, insightful and informative look into a music that continues to be loved by millions throughout the world.
Blues Story features (in alphabetical order): Bobby "Blue" Bland, Charles Brown, Clarence "Gatemouth" Brown, Ruth Brown, R.L. Burnside. Honeyboy Edwards, Willie Foster, Lowell Fulson, Buddy Guy, John Jackson, B.B. King, Willie King and the Liberators, Robert Lockwood, Magic Slim and the Teardrops, Little Milton, Pinetop Perkins, Snooky Pryor, Philadelphia Jerry Ricks, Hubert Sumlin, Koko Taylor, Rufus Thomas, Henry Townsend, and Othar Turner and the Rising Star Fife and Drum Band.
Blues Story brings together for the first time the living legends of the Blues, featuring remarkable and exclusive interviews and performances. Blues Story takes you into the lives and culture of these important artists providing a moving and informative look into the Blues scene.
Blues Story contains over 30 minutes of rare and in some cases final performances from several blues icons including Koko Taylor performing "Wang Dang Doodle," R.L. Burnside performing "Poor Black Mattie," Robert Lockwood performing "In The Evening When The Sun Goes Down" and Pinetop Perkins performing "How Long Blues."
This is truly one of the finest films about Blues music.