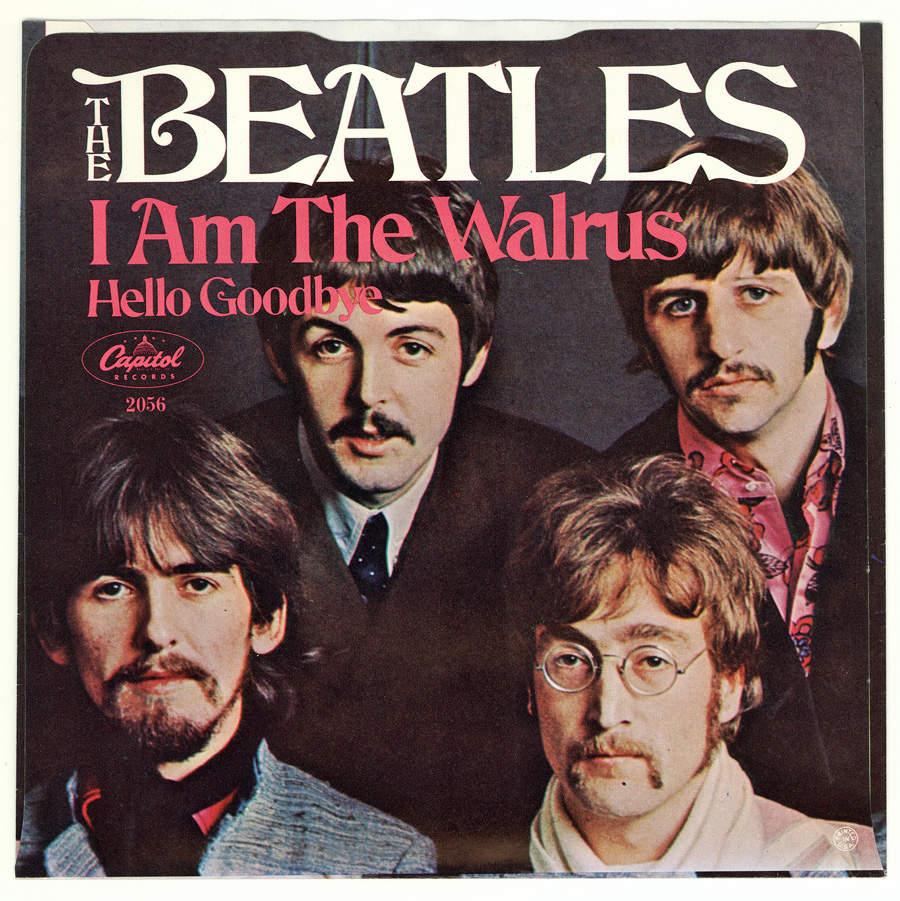 The Beatles' third single of 1967 was released in the UK on November 24: 'Hello, Goodbye', with 'I Am The Walrus' on the b-side (The single was released on 27 November in the US.)
"Hello, Goodbye" is written by Paul McCartney and credited to Lennon–McCartney. Backed by John Lennon's "I Am the Walrus", it was issued as a non-album single in November 1967, the group's first release since the death of their manager, Brian Epstein. The single was commercially successful around the world, topping charts in the United States, the United Kingdom, New Zealand, Canada, Australia and several other countries.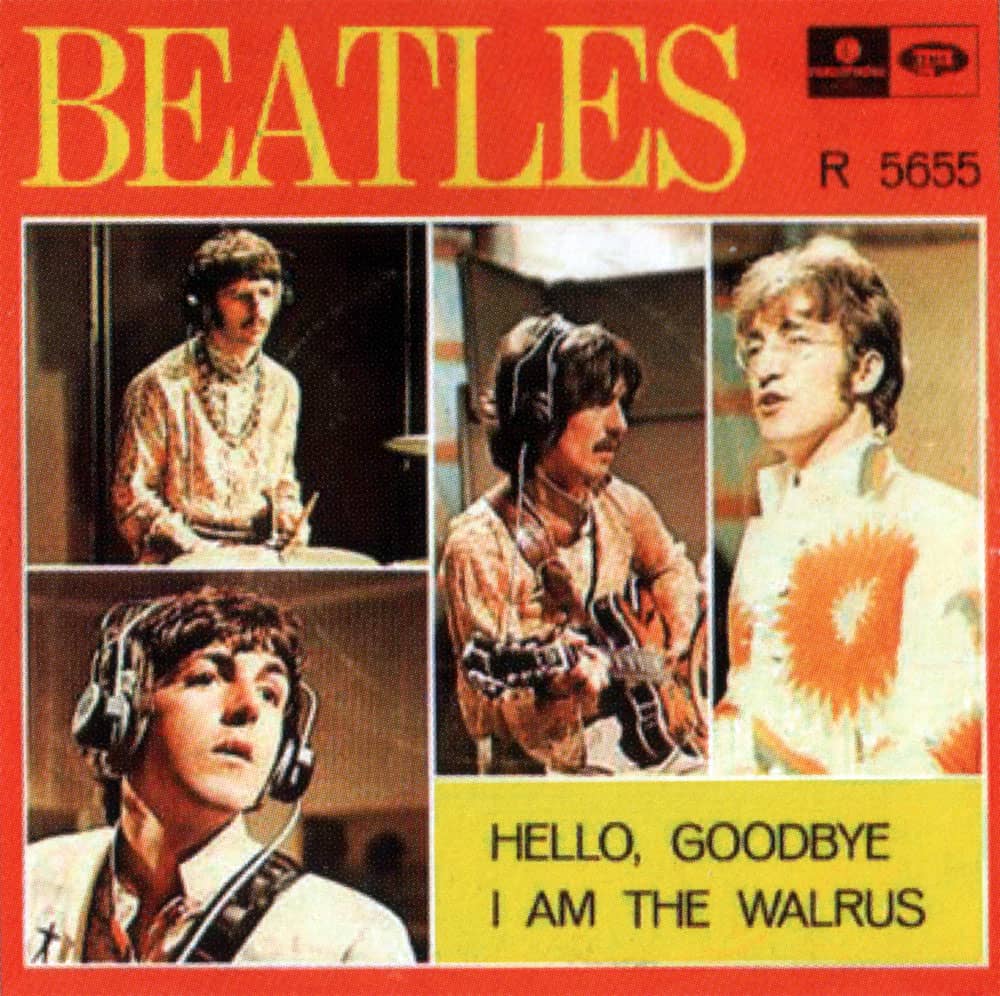 McCartney later said that the lyrics take duality as their theme. The song originated when, in response to a question from Beatles aide Alistair Taylor about songwriting, McCartney sat down at a harmonium and asked Taylor to say the opposite of whatever he said.
The completed song includes a musical coda, which was improvised by the Beatles when they were recording the track in October 1967. Unimpressed with the composition, Lennon pushed for "I Am the Walrus" to be the single's A-side, before reluctantly accepting that "Hello, Goodbye" was the more commercial-sounding of the two sides.
Hello, Goodbye:

I Am The Walrus:

The Beatles
Paul McCartney – double-tracked lead vocal, backing vocal, piano, bass, bongos, conga
John Lennon – backing vocal, lead guitar, Hammond organ
George Harrison – backing vocal, lead guitar
Ringo Starr – drums, maracas, tambourine, backing vocal (over coda)
More musicians and production personell
Kenneth Essex – viola
Leo Birnbaum – viola
George Martin – producer
Geoff Emerick – sound engineer
Ken Scott – sound engineer