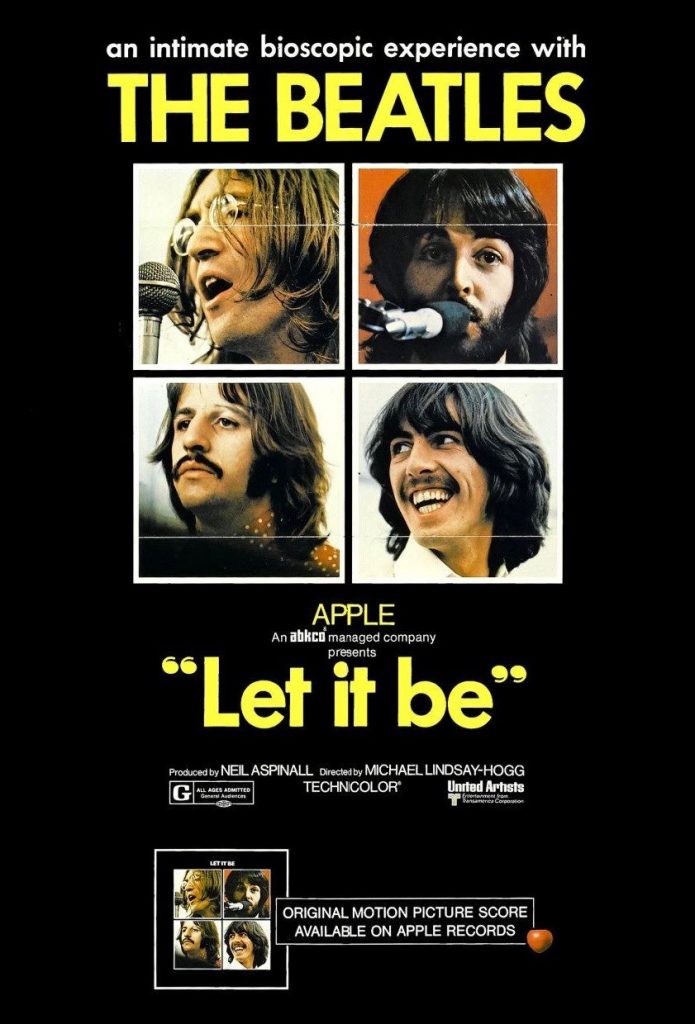 Let It Be is a 1970 British documentary film starring the Beatles and directed by Michael Lindsay-Hogg. The film documents the group rehearsing and recording songs for their twelfth studio album Let It Be, in January 1969. The film includes an unannounced rooftop concert by the group, their last public performance.
It's a so called fly-on-the-wall encounter – the director Michael Lindsay-Hogg gave viewers an inside look at the Beatles hard at work. There's no narration pushing the story, with only a few titles explaining what's unfolding onscreen. Instead, Lindsay-Hogg chose to let the band's songs and conversations propel the film forward.
The film is a bit sombre, a bit too serious and maybe it should have had a clearer narrative, a more balanced view . That said, it is immensely interesting, even if it feels like a one-sided or unstructured view of the recording of Abbey Road. The small clip that was made available from Peter Jackson just a few days ago certainly showed us a more joyful work gathering between good friends. The truth? Maybe a bit of both…
The Let It Be documentary premiered on May 13, 1970. It would go on to earn the Beatles an Academy Award for Best Original Song Score and a Grammy for Best Original Score. The film was made available on VHS, but has never, to my knowledge, been given a DVD/Blu-ray release and is not available on any streaming platforms.
Here is a wonderful fan restoration while we wait: