Unreleased – Watching Rainbows by The Beatles
This is a song that gets better and better and I really wonder what it could have been if they finished it. It is the song Watching Rainbows by The Beatles. Yes, there are still some unreleased gems out there.
Maybe we'll see more of this "song" when Peter Jackson's new documentary is released (Sadly set on hold until August 2021 du to the pandemic):
The Beatles: Get Back is an upcoming documentary film directed by Peter Jackson that covers the making of the Beatles' 1970 album Let It Be, which had the working title of Get Back. The film draws from material originally captured in January 1969 by director Michael Lindsay-Hogg for his 1970 documentary of the album. The Beatles: Get Back endeavours to recut Lindsay-Hogg's film to show the friendly camaraderie that still existed between the Beatles, as well as to challenge longtime assertions that the project was entirely marked by ill-feeling.
Over 55 hours of footage and 140 hours of audio stemming from the original project were made available to Jackson's team, and it will include the full 42-minute rooftop concert. In reference to the long-reported acrimony surrounding the original Get Back project, Jackson wrote in a press statement that he was "relieved to discover the reality is very different to the myth … Sure, there's moments of drama – but none of the discord this project has long been associated with."
Watching Rainbows is recorded on 14 January 1969 during the massive Get Back sessions at Twickenham Studios. It features John Lennon on lead vocal and electric piano, Paul McCartney on lead guitar, and Ringo Starr on drums. Bass guitar is absent from the song because Paul McCartney is playing George Harrison's usual role as lead electric guitar.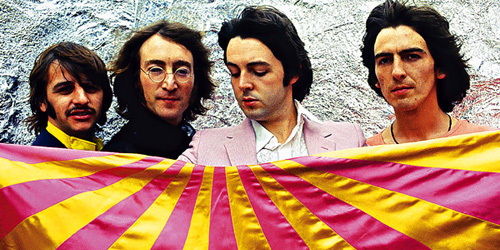 Why was George absent? We'll come to that, let us listen to the song first. Bare in mind that this is just as much a jam-session as a finished song, but we get a glimpse into what it could have been.
Watching Rainbows – The Beatles (1969) "complete" stereo version:
Watching Rainbows – The Beatles (1969) short "fan edit":
George Harrison quit the band for a brief period starting on January 10th, 1969. At the time, The Beatles were practicing at the film studio, Twickenham, so that their rehearsals could be filmed. After a morning filed with verbal altercations between George and Paul, a quiet George Harrison eventually met up with the group and crew for lunch a bit late. Rather than joining them, he simply stated, "See you 'round the clubs" and disappeared.
The three remaining Beatles went back to the recording room not knowing what to do and unleashed an angry improvisational ruckus with John Lennon sarcastically leading the group to play The Who's "A Quick One, While He's Away."
Days later, word got back to Harrison that Lennon had mentioned bringing in Eric Clapton as a replacement, which Lennon had probably said as a ploy to get George back rather than a real solution. After a five-hour meeting, Harrison rejoined the group on January 15th, 1969.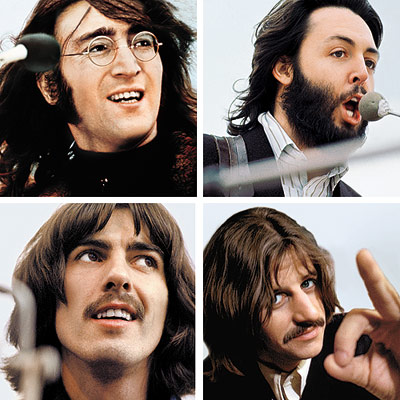 Continue reading "The story of the unreleased Watching Rainbows by The Beatles" →