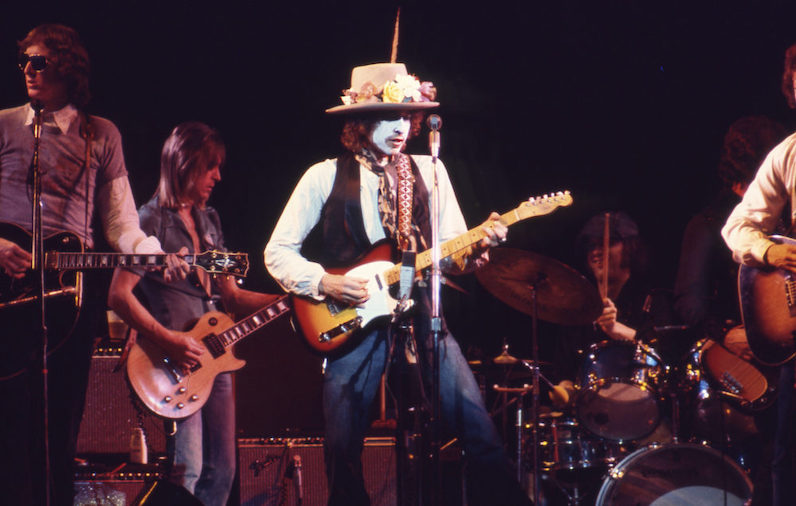 In 1975 Dylan played:
March 23 – Kezar Stadium, Golden Gate Park, San Francisco – S.N.A.C.K. Benefit
(With Neil Young)
July 3 – Other End, New York City (only 3 songs)
September 10 – WTTW-TV Studios, Chicago – The World Of John Hammond (TV) (3 songs)
October 24 – Gerde's Folk City, New York City – Mike Porco's Birthday Party (1 song)
The real tour – Rolling Thunder Revue  (part 1) – startet on October 30 at the War Memorial Auditorium in Plymouth, Massachusetts.
The dramatic finale of the tour took place on December 8 in Madison Square Garden, where, to an audience of 14,000, Dylan performed a benefit concert for imprisoned boxer and Dylan's latest cause, Rubin Carter. The concert was titled "The Night of The Hurricane," in reference to Dylan's song, "Hurricane", which was released in November 1975. Among those appearing on stage were Muhammad Ali and Coretta Scott King, wife of slain civil rights activist, Martin Luther King Jr..
25 concert in the autumn of 1975.
Continue reading "Bob Dylan: 5 Brilliant live performances from the year 1975" →