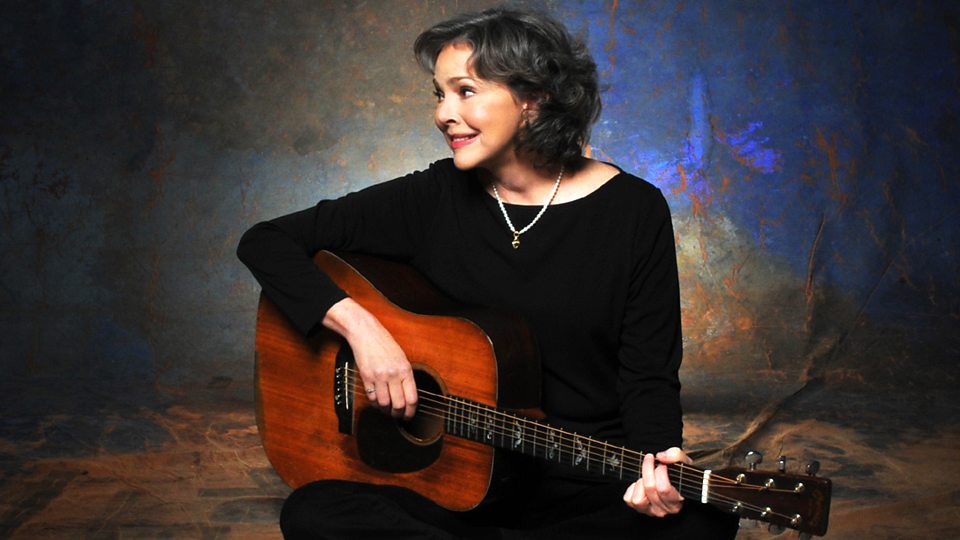 I got to know Nanci Griffith through the seminal music paper Beat (norwegian music magazine), this music magazine has been extremely important in my musical upbringing. They made it ok to say that you loved country music. This was a big step for us rock/punk youth. Anyway, they praised Nanci Griffith very early and we listened and we agreed, this was very special indeed.
Her voice, her way of singing, especially other people's' songs, it was and is beautiful. My first entry into her world was John Prine's The Speed of The Sound of Loneliness, it is still the best song in her catalogue. Hell, it would be the best song in almost anybody's catalogue!
Speed of the sound of Loneliness (with John Prine who wrote this masterpiece):

Nanci Griffith, (born Nanci Caroline Griffith, July 6, 1953, Seguin, Texas) is an American singer, guitarist, and songwriter based in Austin, Texas.

[vc_row][vc_column][vc_message message_box_color="mulled_wine" icon_fontawesome="fa fa-quote-left"]Straddling the fine line between folk and country music, Nanci Griffith has become as well-known for her brilliant, confessional songwriting as her beautiful voice. A self-styled "folkabilly" singer, Griffith began as a kindergarten teacher and occasional folksinger. The country scene took her to heart in the mid-'80s, giving her a reputation as a quality songwriter through hit covers of Griffith's songs by Kathy Mattea and Suzy Bogguss. Finding no luck with commercial country radio however, Griffith recorded several pop-oriented albums and then returned to her folk roots by the mid-'90s.
-John Bush (allmusic.com)[/vc_message][/vc_column][/vc_row]
Continue reading "July 6: Happy 66th Birthday Nanci Griffith" →