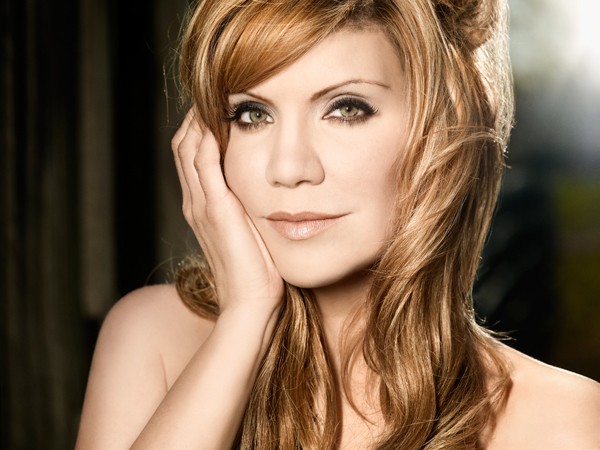 "They ask me how I feel
And if my love is real
And how I know I'll make it through
And they, they look at me and frown
They'd like to drive me from this town
They don't want me around
'Cause I believe in you"
Alison Krauss – I Believe In You – The Best Dylan Covers
I Believe In You is the third song on Slow Train Coming, the nineteenth studio album by Bob Dylan, released on August 20, 1979. It was his first effort since becoming a born-again Christian, and all of the songs either express his strong personal faith, or stress the importance of Christian teachings and philosophy. The evangelical nature of the record alienated many of Dylan's existing fans; at the same time, many Christians were drawn into his fan base. Slow Train Coming was listed at #16 in the 2001 book CCM Presents: The 100 Greatest Albums in Christian Music.
"One of the most tender love songs Dylan wrote in the 1980's, even though the object of his affection is not a woman, but Christ. "I Believe in You" also contains arguably Dylan's most committed vocal on Slow Train Coming. The song's lyrics are simple but touching – "I believe in you/even through the tears and laughter" and "I believe in you/Even when I feel outnumbered" are just two examples. Indeed, the song is a simple statement on Dylan's new found faith and the notion that Dylan will now drop everything and make any sacrifice for Christ now that his faith is strong. The song contains a beautiful melody and some lovely guitar flourishes by Mark Knopfler. One of the best songs of Dylan's Christian period."
– Thomas Ward (allmusic.com)
Alison Krauss covered the song at a BBC program and told the newspaper, The Telegraph that she couldn't hear the song enough. She has covered the song live, but to my knowledge never recorded and officially released the song. It is a beautiful cover version.
Alison Krauss – I Believe In You – BBC's Transatlantic Sessions:

Alison Krauss – I Believe In You – Americana's Cross-County Lines at the Factory in Franklin TN June 1, 2013 – Audio Only

[vc_row][vc_column][vc_separator][vc_btn title="Borntolisten @ Facebook" color="blue" i_icon_fontawesome="fa fa-facebook-official" add_icon="true" link="url:https%3A%2F%2Fwww.facebook.com%2FJohannasVisions%2F||target:%20_blank|"][/vc_column][/vc_row][vc_row][vc_column][vc_message message_box_style="outline" icon_fontawesome="fa fa-link" css_animation="bounceIn"]Check out:
[/vc_message][/vc_column][/vc_row]