Roger McGuinn – Up To Me – The Best Dylan Covers
Stylistically, the album varies from traditional sounding folk and sea chanty music (such as the aforementioned "Jolly Roger") to hard, gritty rock tunes strongly influenced by the burgeoning punk rock movement (such as "Rock and Roll Time" that sound very much like a Clash song!).
"Roger McGuinn's inspired participation with Bob Dylan's epic 1975 Rolling Thunder Revue tour led the bard to offer McGuinn this exquisite outtake from Blood on the Tracks for his inclusion on Cardiff Rose, perhaps his finest solo album. Easily on a par with all of the excellent songs on that album, McGuinn did here what he does best with outside material: he synthesized it to make it sound like his own. A multi-layered and first-person confessional ballad, it's a love song that is akin to a painting or a film, complete with flashbacks, allegories, and foreshadowing. The powerful sense of dignity and responsibility here is, as always, engaging, and stands up to repeated listening as much as any Dylan material from this period. McGuinn does it extreme justice, with a rocked-up, energetic arrangement that is quite different (but equally as effective) as Dylan's original, which has been often bootlegged."
– Matthew Greenwald / Allmusic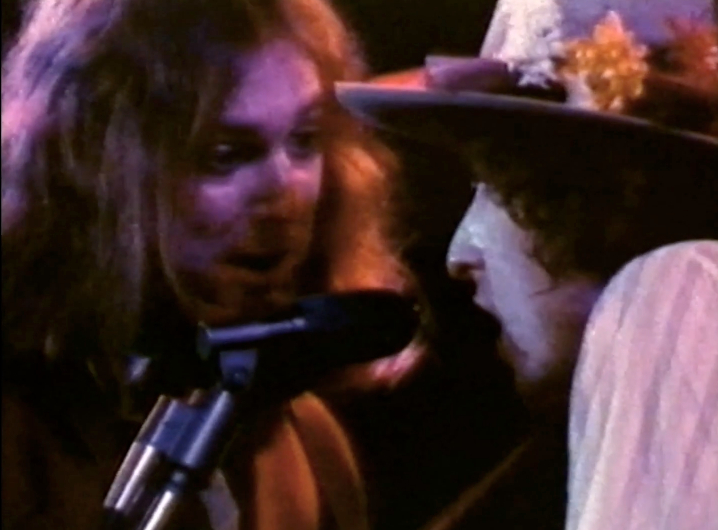 Written by Bob Dylan and recorded by Dylan during the Blood on the Tracks sessions of 1974. Dylan's original is very reminicent of "Shelter From the Storm," keeping roughly the same melody  (but not quite). Roger McGuinn does it a bit different. Like he did in his Byrds days, McGuinn electrified the song and turned it into a folk-rock gem.
Take 7 from September 19 was first release on BIOGRAPH, October 28, 1985.
On November 2, 2018 all takes were released on "The Bootleg Series Vol. 14: More Blood, More Tracks".
Up to Me – Cardiff Rose (1976 album) version by Roger McGuinn:
"In its own way 'Up To Me' is as masterful an achievement as 'Tangled Up In Blue', using much the same technique to create a well-crafted juxtaposition of 'what I know to be the truth' and what I'm projecting'.
….
Sadly enough, this brilliant song was dropped from the album & replaced with "Buckets of Rain".  In the end, a desire for a more redemptive conclusion – and/ or the dawning realization that he was making an awfully long album – did for it. (The released album is already over 52 minutes long. With 'Up To Me' replacing 'Buckets Of Rain', it would have been over 55 minutes, an unheard-of length for a 'rock' album in the vinyl era, until Desire.)"
~Clinton Heylin (Still on the Road: The Songs of Bob Dylan Vol. 2, . 1974-2008)
Up to Me – Roger McGuinn & Thunderbyrd – 8/76 WLIR's Livingroom Studio, Glen Cove, NY

Up to Me – Roger McGuinn (Audio very fine studio version from a Mojo magazine compilation):

Up To Me – Roger McGuinn (Live, Pepperdine University in Malibu California on October 9, 2009):

Cardiff Rose [Columbia, 1976]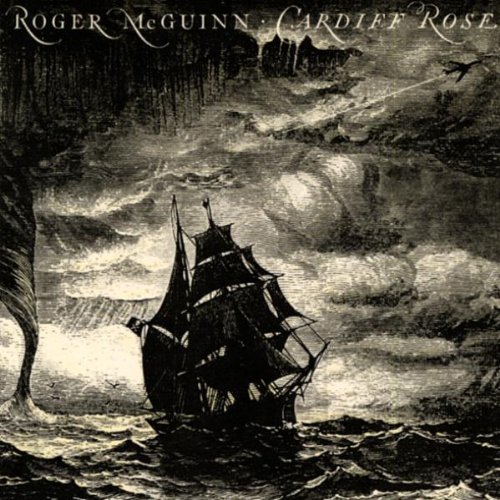 "I'd written him off before Rolling Thunder, too, but this record, produced by fellow Roller Ronson and featuring various tour buddies, rocks wilder than anything he ever did with the Byrds. "
– Rober Christgau
"On the surface, Roger McGuinn, the former leader and 12-string jangle-meister of the Byrds, and Mick Ronson, who contributed the wicked guitar crunch to David Bowie's Spiders from Mars period, might seem like a wildly unlikely musical combination, but the two became friendly when they both toured as part of Bob Dylan's Rolling Thunder Revue, and after that road trip came to a close, Ronson went into the studio with McGuinn to produce his next solo album.
The result, 1976's Cardiff Rose, is easily one of McGuinn's finest solo efforts; with fellow Rolling Thunder veterans Rob Stoner, Howie Wyeth, and David Mansfield joining McGuinn and Ronson in the studio, the band sounds tight and enthusiastic from front to back, and while this rocks a good bit harder than the average McGuinn effort, Ronson's six-string swagger never gets in the way of the songs, and Mick's production is unexpectedly sympathetic, adding the right seafaring touches to the pirate tale "Jolly Roger" and coming up with a lovely old-timey arrangement for "Pretty Polly.""
– Mark Deming/Allmusic 
[vc_row][vc_column][vc_separator][vc_btn title="Borntolisten @ Facebook" color="blue" i_icon_fontawesome="fa fa-facebook-official" add_icon="true" link="url:https%3A%2F%2Fwww.facebook.com%2FJohannasVisions%2F||target:%20_blank|"][/vc_column][/vc_row][vc_row][vc_column][vc_message message_box_style="outline" icon_fontawesome="fa fa-link" css_animation="bounceIn"]Check out:
[/vc_message][/vc_column][/vc_row]