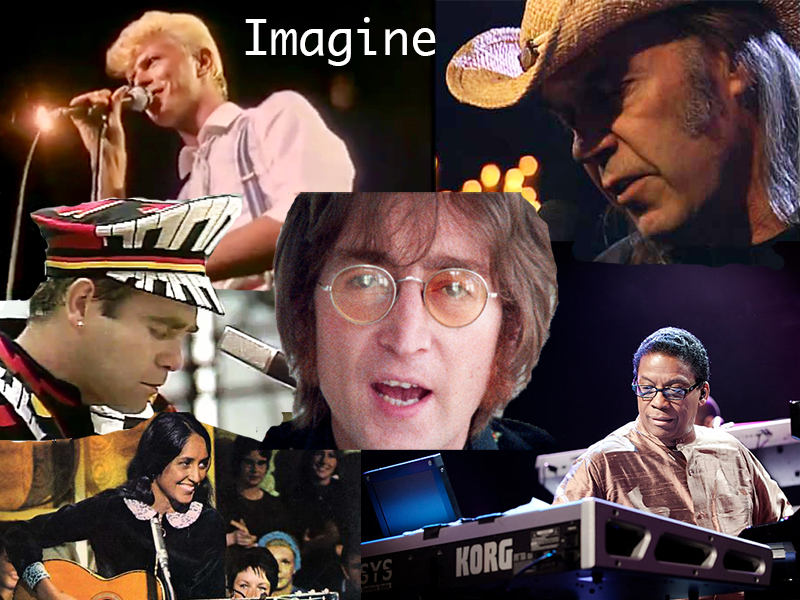 [vc_row][vc_column][vc_message message_box_color="mulled_wine" icon_fontawesome="fa fa-quote-left"]Imagine there's no heaven
It's easy if you try
No hell below us
Above us only sky
Imagine all the people
Living for today (ah ah ah)[/vc_message][/vc_column][/vc_row]
"Imagine" (released October 11, 1971) is a song co-written and performed by English musician John Lennon. The best-selling single of his solo career, its lyrics encourage the listener to imagine a world at peace without the barriers of borders or the divisions of religion and nationality and to consider the possibility that the whole of humanity would live unattached to material possessions. Shortly before his death, Lennon said that much of the song's "lyric and content" came from his wife Yoko Ono, and in 2017, she received a co-writing credit.
Continue reading "John Lennon released "Imagine" 48 Years Ago Today – Here are cover versions by Neil Young, David Bowie, Elton John and more" →