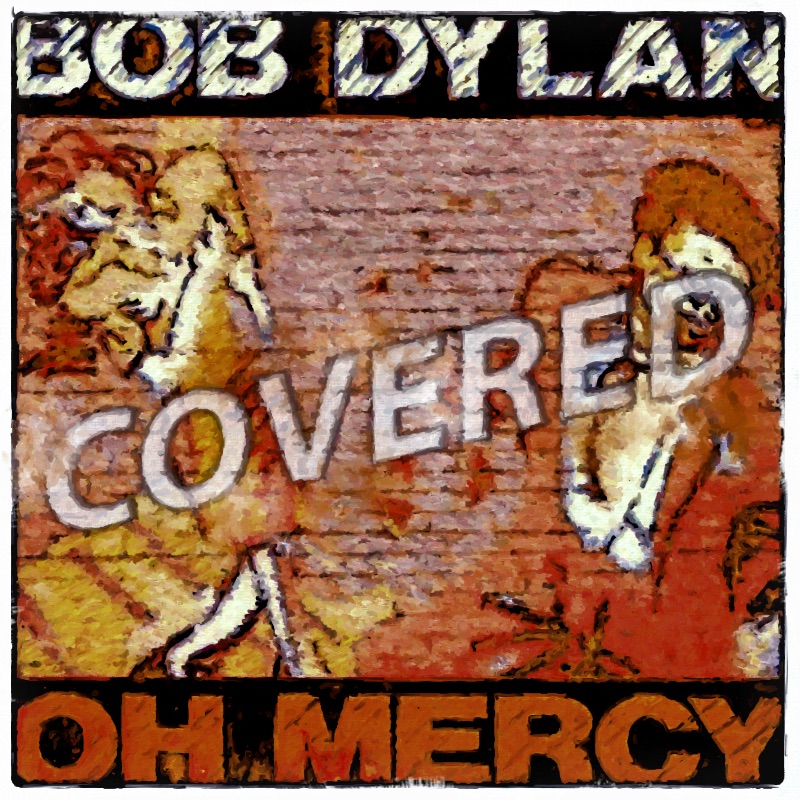 "Oh Mercy (1989) is a collection of 10 songs, best listened to at night, if you're inclined to take that gypsy caravan down into a mythic Louisiana bayou, a world conjured up by Bob Dylan and producer Daniel Lanois. Virtually every song is a highlight, from "Political World" (which sounds just as immediate today) to the bittersweet "Shooting Star." It's quite an ethereal voyage from beginning to end and should withstand the test of time."
– Josh Downham (user review, Amazon)
It is a great collection of songs and there are many artists that have tried their luck in singing them, none as good as Dylan's original versions (as usual) but there are some good ones out there. I have tried to collect some of the best.
My favourites are Ron Sexsmith, Gordon Lightfoot, Tom Jones and Willie Nelson.
Check Out more Full Dylan albums covered:
and now Oh Mercy:
Rory Rorshak – Political World:

Ron Sexsmith – Where Teardrops Fall:

R.L. Burnside – Everything Is Broken:

Gordon Lightfoot – Ring Them Bells (Mariposa Folk Festival 2012):

Mark Lanegan – Man in the Long Black Coat (audio, illustrated with lyrics):

Bob Weir and The National- Most of the Time (audio, TRI Studios – 3/24/12):

Tom Jones – What Good Am I?:

Dylans Gospel Revisited – Disease of Conceit:

Willie Nelson – What Was It You Wanted:

The Last Waltz Ensemble – Shooting Star: