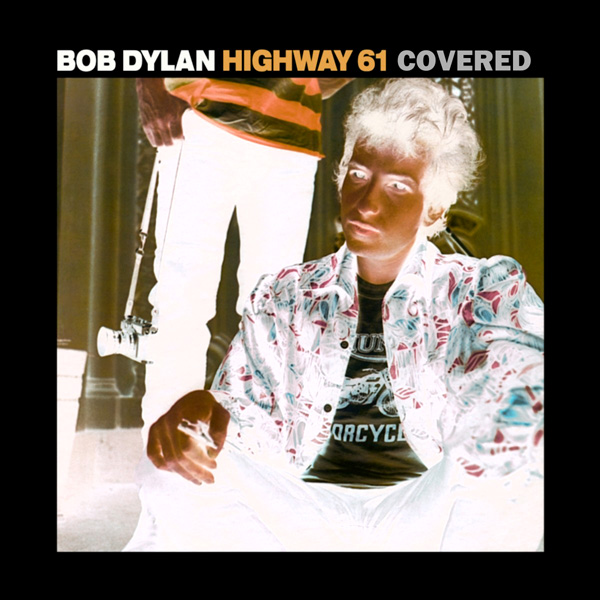 Bob Dylan's Highway 61 Revisited full album covered
It is not hard to find other artists covering Bob Dylan's songs, but it is not so easy to find interesting and good interpretations. The originals are so strong that  I wouldn't expect anyone to top them, and noone does. Even if that is the case, I think I've found some of the best out there.
Highway 61 Revisited is one of the best albums in Rock'n Roll history, if you don't have it, go buy it or buy it online or something…just get it, it's a life changer!
Side 1:
1. The Rolling Stones – Like A Rolling Stone (Bridges To Bremen)
2. Watkins Family Hour & Friends ~ Tombstone Blues
(Friends: Fiona Apple in a punk-rock mood! Al Kooper and Benmont Tench!):

3. It Takes a Lot to Laugh, It Takes a Train to Cry – Grateful Dead
The Dead has done this song a lot of times, this is one of the best versions I've heard from them:

4. From a Buick 6 – Johnny Winter (audio)
5. Ballad of a thin man – Triggerfinger
Different and performed with an anger befitting the lyrics.

Let us flip this record over and move on to the second side:
1. Queen Jane Approximately – David Rawlings and Gillian Welch at the Fillmore – March 1, 2018
Very nice as always from this wonderful duo.

2. Highway 61 Revisited – PJ Harvey (Metro, Chicago, 1993)
Polly Jean is so good, she rips into it and does a very good version, an angry version:

3. Just Like Tom Thumb's Blues – Black Crowes w/ Bob Weir @ Peach Music Festival 2013:
4. Desolation Row – Gabrielle Louise
Check Out more Full Dylan albums covered: