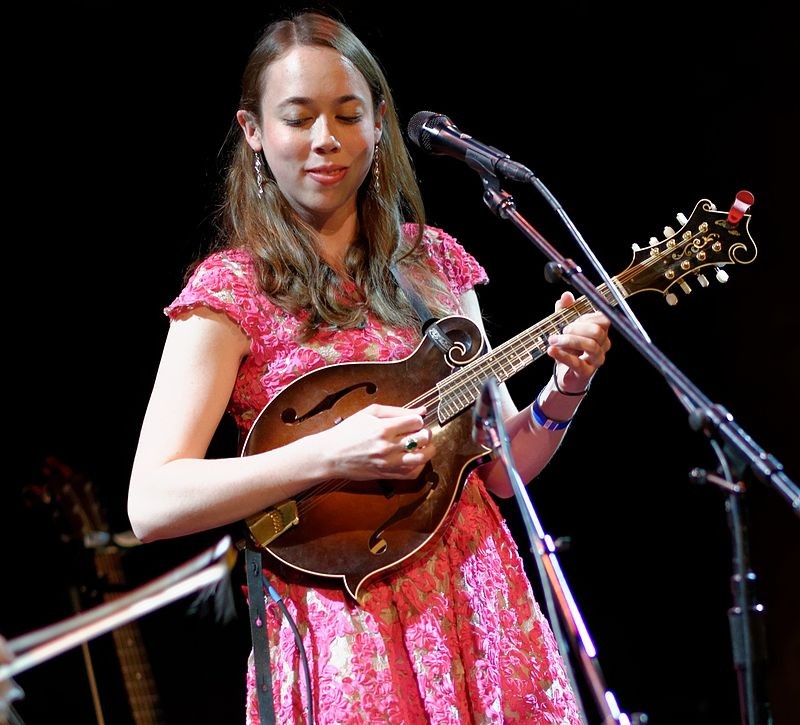 Sarah Jarosz – Ring Them Bells – The Best Dylan Covers
Ring Them Bells is included on the Bob Dylan album Oh Mercy, his twenty-sixth studio album, released on September 18, 1989 by Columbia Records. Produced by Daniel Lanois, it was hailed by critics as a triumph for Dylan, after a string of weaker-reviewed albums.
Sarah Jarosz is an American musician and singer-songwriter from Texas. Jarosz was born in Austin, Texas, and raised in Wimberley, Texas. She has stated that her last name is Polish. She began learning the mandolin at age 10 and later began learning to play the guitar, clawhammer banjo, and octave mandolin. During her senior year of high school, Jarosz signed a recording contract with Sugar Hill Records and released her debut album Song Up in Her Head in June 2009; it was produced by Jarosz and Gary Paczosa.
In 2011 she released her second album, Follow Me Down. It has a wonderful interpretation of Bob Dylan's Ring Them Bells.
"… comes perilously close to perfection, and each song sounds different from all the others. Jarosz's talent is wondrous and in no way normal, and her developing musical maturity continues to be a wonder to watch."
– Rick Anderson (Allmusic.com)
Here Sarah Jarosz's acoustic performance of Ring Them Bells for Vanguard and Sugar Hill Record's The Americana Sessions recorded and taped at Minutia Studios in Nashville, TN:

Here is another wonderful version filmed for BBC Radio 2 at the CCA in Glasgow:

[vc_row][vc_column][vc_separator][vc_btn title="Borntolisten @ Facebook" color="blue" i_icon_fontawesome="fa fa-facebook-official" add_icon="true" link="url:https%3A%2F%2Fwww.facebook.com%2FJohannasVisions%2F||target:%20_blank|"][/vc_column][/vc_row][vc_row][vc_column][vc_message message_box_style="outline" icon_fontawesome="fa fa-link" css_animation="bounceIn"]Check out:
[/vc_message][/vc_column][/vc_row]