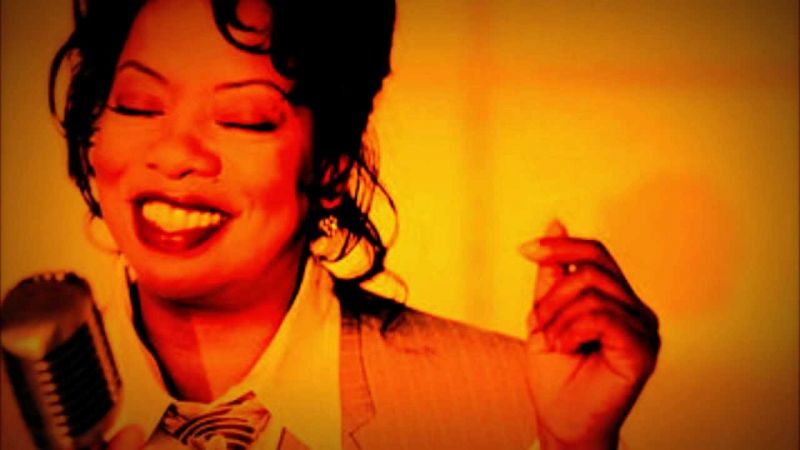 What can I do for you? is a song by Bob Dylan from the album, Saved. Saved is the twentieth studio album by Dylan, released on June 23, 1980, by Columbia Records.
Helen Baylor (born January 8, 1953 as Helen LaRue Lowe) is an American gospel singer. She covered Dylan's song for the Bob Dylan tribute album, Gotta Serve Somebody: The Gospel Songs of Bob Dylan. Gotta Serve Somebody: The Gospel Songs of Bob Dylan is a tribute album independently produced by Jeffrey Gaskill of Burning Rose Productions, Ltd. and released under license on the Sony/Columbia label in 2003. The compilation features traditional and contemporary gospel singers performing songs written by Bob Dylan during his "born again" period (1979–81).
Gotta Serve Somebody was Grammy nominated for Best Traditional Soul Gospel Album and also Best Pop Collaboration With Vocals for the Bob Dylan and Mavis Staples duet but neither of the prizes was won. The New York Times called the record "The best African-American covers of Dylan songs since Jimi Hendrix." Helen Baylor sings one of the finest songs on the album.
Helen Baylor covers the song with Billy Preston on organ, they both do a fantastic job!
Baylor was born in Tulsa, Oklahoma and raised in Los Angeles, where she first performed as a nightclub act. She opened for Aretha Franklin, Stevie Wonder, and B.B. King while still in her teens, and performed in the musical Hair.
In 1967/68 she worked with producer Bobby Sanders releasing two singles The Richest Girl and What About Me Boy as Little Helen for the Soultown label.
In the 1970s she joined hit Broadway musical Hair and followed this period of her career as a session musician for artists that included Captain & Tennille, Les McCann and Chaka Khan. As a member of Side Effect her vocals featured on their third album What You Need, from which "Always There", a song co-written by Ronnie Laws was a R&B chart success. Later in the 1980s her career would falter as a consequence of drug abuse.
Baylor became sober late in the decade, strengthening her Christian faith and deciding to concentrate her career in gospel music. She released her first gospel recording on Word Records in 1990 and her first five albums all hit the Top Ten of the U.S. Billboard Top Gospel Albums chart, with the most successful being 1995's The Live Experience, which reached #1 on that chart. The track "Oasis" was very successful in the UK, via Expansion Records and stayed on the Music Week Dance Chart for 14 weeks. Also, the song "Sold Out" (from the album Start All Over) won a Dove Award for Contemporary Gospel Recorded Song of the Year at the 24th GMA Dove Awards in 1993
In July 2011, Baylor announced that she is co-producing a feature film about her life story. The film, A Praying Grandmother:The Helen Baylor Story, will feature accounts that she first shared in the song, "Helen's Testimony" (Word, 1995) and in her autobiography, No Greater Love: The Helen Baylor Story. Baylor approached award-winning filmmaker Cassandra Hollis to co-produce and direct the film.
Baylor was inducted into the Oklahoma Jazz Hall of Fame in 2000.
Bonus:
Bob Dylan – What Can I Do For You? (live Toronto 1980):