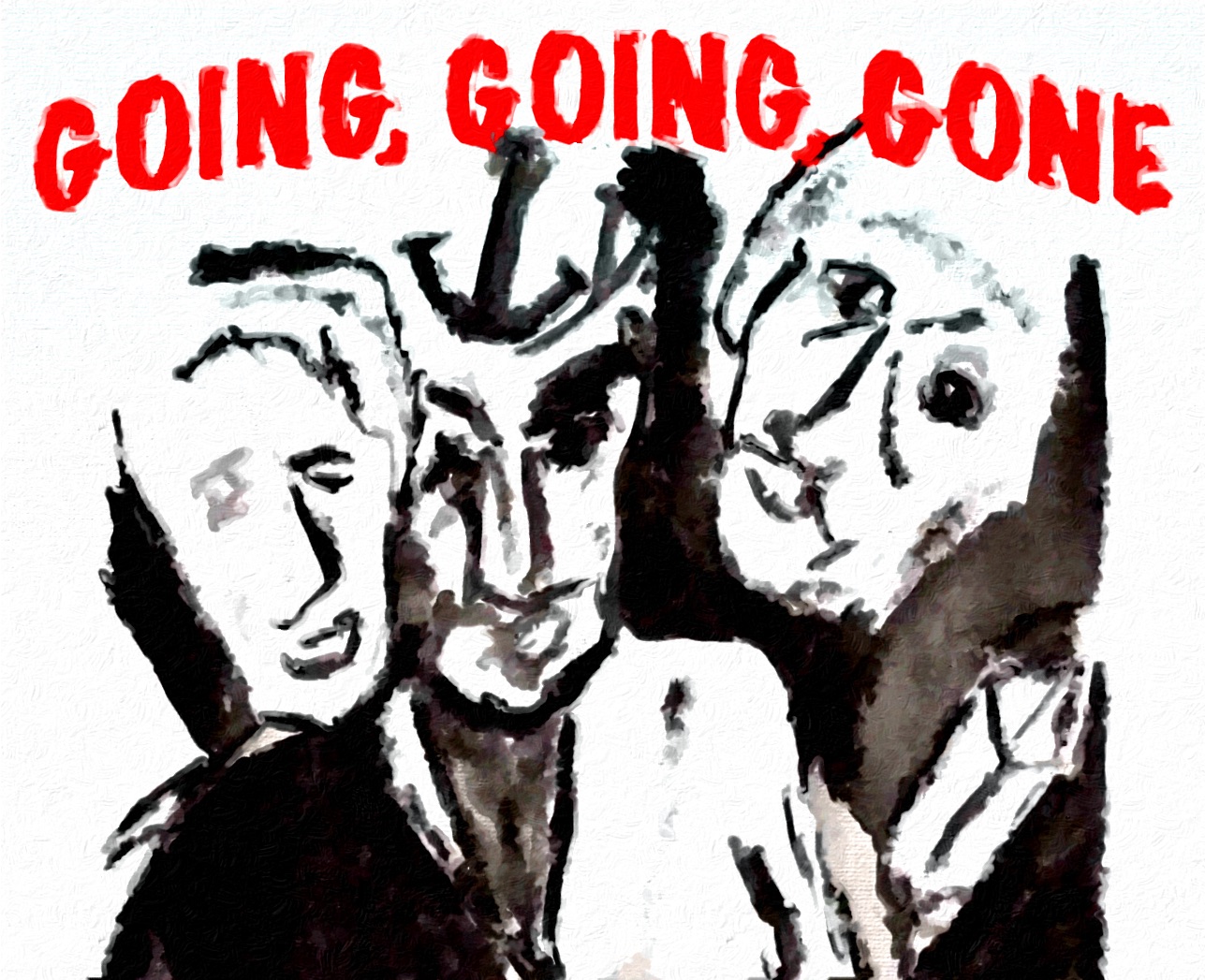 Watkins Family Hour – Going, Going, Gone – The Best Dylan Covers
"Going, Going, Gone" is a song by Bob Dylan. It was released in 1974 on the album Planet Waves. The song is in the key of F major and deals with the themes of reflection and suicide. Bob Dylan is accompanied by The Band.
Bob Dylan – Going Going Gone:

Critics have admired the interplay in the song between Dylan's desperate vocal and guitarist Robbie Robertson's lead guitar. Rock critic Tim Riley wrote that "The Band's windup pitch to "Going, Going, Gone" is a wonder of pinpoint ensemble playing: Robertson makes his guitar entrance choke as if a noose had suddenly tightened around its neck," adding that The Band's sympathetic "shaping of the song … is so perfectly attuned to the bottomed-out quality of Dylan's mood that Robertson's guitar sounds like it's scratching the itch in Dylan's throat."
Sibling duo Sean and Sara Watkins of Nickel Creek have crafted one of the best albums of 2015, hands down. Call it alternative country, Americana, folk, whatever you'd like, but make sure you listen to this record front to back. Joined by the likes of Benmont Tench of Tom Petty and the Heartbreakers and the esteemed Fiona Apple, the self-titled LP is full of beautifully heartfelt covers, such as Robert Earl Keen's "Feelin' Good Again" and Bob Dylan's "Going Going Gone."
In the liner notes, the Watkins siblings write, "There was never an intention of making the Watkins Family Hour anything more than an intimate, live show for a small crowd of Angelenos;" music fans the world over are lucky this project has turned into something much, much more.
Watkins Family Hour – Going Going Gone (Studio version):

Watkins Family Hour – Going Going Gone (September 15, 2015, Georgia Theatre- Athens, GA):

[vc_row][vc_column][vc_separator][vc_btn title="Borntolisten @ Facebook" color="blue" i_icon_fontawesome="fa fa-facebook-official" add_icon="true" link="url:https%3A%2F%2Fwww.facebook.com%2FJohannasVisions%2F||target:%20_blank|"][/vc_column][/vc_row][vc_row][vc_column][vc_message message_box_style="outline" icon_fontawesome="fa fa-link" css_animation="bounceIn"]Check out:
[/vc_message][/vc_column][/vc_row]